Join Date: Aug 2006
Posts: 1,032
Pontiac buys into fantasy Internet
---
In its search for the next big thing on the Internet, Pontiac has settled on a place called "Second Life," where it hopes consumers will spend a lot of time creating a fantasy automotive community.
More...
Second Life is huge... i heard about this on the news. It's like a very intense version of Sim Online. i may consider joining this but i have too many things to do in my life to be online like these ppl.
---

*A Cars Only Purpose Is To Get From Point A to B. I Just Rather Get There In 13.2 @ 106
* Going Mustang Hunting... Be Back In 12 Seconds
www.fquick.com/Naute
<---- That's Me
http://fn-fasttown.myminicity.com
Join Date: Jan 2006
Posts: 863
Its for people that don't like their real life enough to actually live it. Just another form of escapism....only instead of a game board and 10-sided dice, its played with a mouse and a broadband connection.
Join Date: Sep 2006
Posts: 134
Someone in corporate thinks there is an audience
with some $$ or they wouldn't have bothered getting involved.
i guess we'll see how it plays out
---
~Travis~
90 RS-383HSR, T56, NX wet kit
01 LB7 Chevy 2500 4x4. Programmer, 3" lift on 35s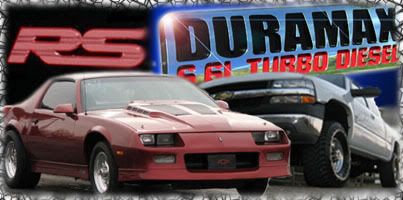 ModernCamaro.com Founder / Former Camaro Disciple
Join Date: Jan 2006
Location: Chicagoland, IL
Posts: 11,842
Second Life is wildly popular. A smart move I say.
Never heard of it until now.
---
2006 Dodge Charger Daytona

Top Banana! 0653 of 4000