Join Date: Aug 2006
Posts: 1,032
Cadillac's All-New 2009 CTS-V Ready For Launch
---
[ Cadillac USA ]
DETROIT - The 2009 CTS-V, Cadillac's 556-hp expression of ultimate performance and luxury, begins production this month with initial sales beginning around November 1. ...
More...
ModernCamaro.com Founder / Former Camaro Disciple
Join Date: Jan 2006
Location: Chicagoland, IL
Posts: 11,842
$59,995
WOW. That is a STEAL.
I expected it to be in the upper 60s, and even that would be a bargain.
M who?
Now if they only could make a Z28 with the same tech and powertrain in it for a price in the middle of a 2SS and the CTS-V. hmm.
---
2005 Mustang GT-4.6L 3v /M5
2.3L Whipple Intercooled, 3.25'' pulley(11psi),FRPP 62mm TB, FRPP Stinger Axleback, UPR catted X-pipe, FRPP Handling Pack, 20'' Staggered Black Steeda Spyder Wheels, NT-05 Nittos, 3.73s, Hurst Shifter, and DF Centerforce Clutch

527rwhp, 479rwtq
cts-v makes my nips hard
---
'Winning'
Quote:
cts-v makes my nips hard
just your nips???
---
Bob Lutz: "There's no doubt that a design-driven philosophy is the only one that will work. People who are not sensitive to design, people who don't care about vehicles, people who view a vehicle as an appliance, they just default to Toyota. We will never win that one."
Quote:
just your nips???
trying to keep it pg rated lol
---
'Winning'
That is great news. Now they need to put that drive train into the camaro
---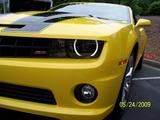 2010 Camaro RS SS LS3 (Bumble Bee) Vin#192 & 8 others made by GM and one Christine