Junior Member
Join Date: Jan 2012
Posts: 39
Genuine Muscle Camaro & Firebird Club (WV, MD, VA, PA)
---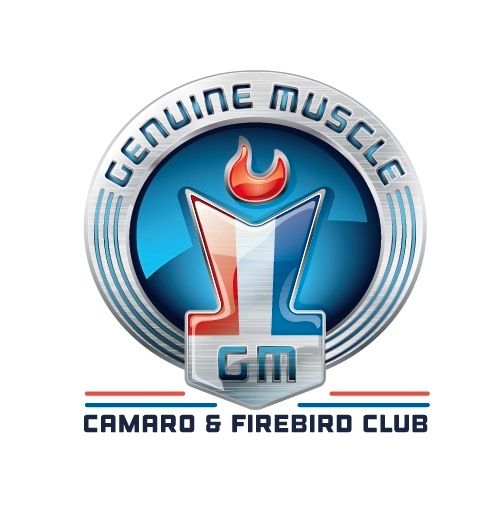 After five years of being a Camaro only Club, the Eastern Panhandle Camaro Association based out of Martinsburg, WV has voted to add Firebirds to the now as well. With this addition, the Club has also decided on a name and logo change as well.
We are now the Genuine Muscle Camaro & Firebird Club. The logo consist of the club colors of red, white, and blue and features an overall modern look. The focal point of the logo is a hybrid blend of a Camaro and Pontiac nose badge. Above this hybrid badge is a flame that symbolizes the unity of the two brands, but more importantly, our members.
If you have any questions about the Club, or would like more info, please feel free to contact me.
We are still in the process of transitioning, but you can also visit our website at
Home - Eastern Panhandle Camaro Assoc.
Junior Member
Join Date: Jan 2012
Posts: 39
Some upcoming dates:

October 15th - we are having a get together at the North End Dairy Queen in Martinsburg, WV at 7pm all fellow Camaro and Firebirds interested in the Club are welcome to join!

October 19th - Our Club will be participating in the Apple Harvest Parade in Martinsburg, WV

October 26th - Cruise to Blackwater Falls in WV. More info to come!

October 29th - another get together at the Valley Mall in Hagerstown, MD. We will meet at 7pm in the parking lot by the food court, than go inside for grub. Anyone interested in the Club is invited to join us!
Junior Member
Join Date: Jan 2012
Posts: 39
Our Club is doing a day trip/cruise to Blackwater Falls and Seneca Rocks on October 26th.

We will have two seperate meeting locations that morning in Martinsburg, WV and Winchester, VA for those interested in hooking up and cruising with us.

We will be leaving from the McDonald's off Apple Harvest Drive in Martinsburg, WV at 8am that morning to head to the next meeting location.

The next meeting location will be the BP Gas Station off of Rt. 522 in Winchester and we will be leaving from there at 9:15am.

If interested in joining us, please contact me or leave a reply here.