QR Codes Make Debut on Convertible VIN plate
---
I noticed this while I was taking pics of Convertibles coming off of the truck. Check it out! I personally think it is AWESOME!!!! But that's the geek in me!!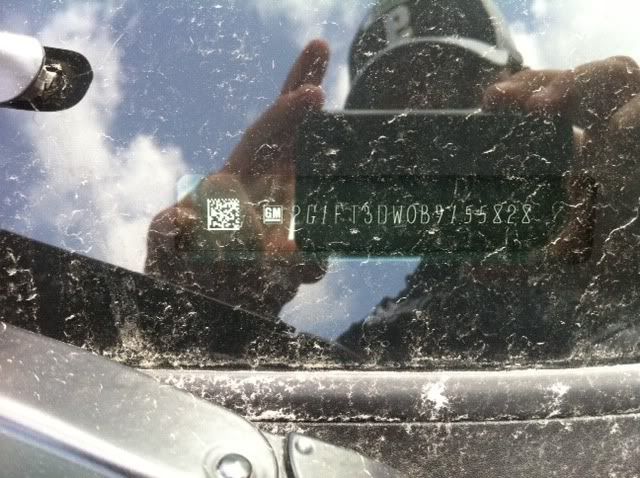 I also noticed this one on the muffler
---
SS-ERIC
Is that mine? I am just as much a geek too.
---
2011 2SS CGM/IO Convertible - MySSt
The exhaust is yours!
---
SS-ERIC
GEEK EXHAUST! Noooooooo!
---
2010 2SS/RS Auto, Sunroof, Engine Cover. Transformer Edition package.
2013 ZL1 ragtop #5478. 1 of 54 CRT M6 'verts.
Yeah, I realized that after my QR Reader wouldn't work on any of them. But it's still pretty **** cool to see them. I asked one of my service writers and they can now scan the barcode and get all the vitals off the bar code!
---
SS-ERIC
Very cool... I am using one on my business website.
---
please explain the QR code.............
Premium Member
Join Date: Aug 2008
Location: Pennsylvania
Posts: 6,229
A QR code is a specific matrix barcode (or two-dimensional code), readable by dedicated QR barcode readers and camera phones. The code consists of black modules arranged in a square pattern on a white background. The information encoded can be text, URL or other data.
---
James 1:25 Ordered from Faulkner Chevy #NKCF02 1100 5/8/9 2000, 3300 7/16/9 TPW 7/20,GOT MY (low) VIN! 4000 7/24/9 ,Picked up 8/7/9!!! Signed Litho #45. Car signed by FBodfather 2011. Service: Jennings Chevy in PA. We don't "drift", kiddies... we
POWER SLIDE!
MOTM/COTM Sept 2012
Pro Patria Vigilans
.
Click the pic.. I don't tolerate fools.
Its kind of like the next generation of bar codes.
---
2011 2SS CGM/IO Convertible - MySSt