Look who's impatiently awaiting Summer.....
---
SothereIwuz - got home from the airport at a relatively decent hour -
Took "Helios" to get him all cleaned up --
............and then decided that we just HAD to go for a cruise.......yup -- might have only been 30 degrees out, but the sky was blue, the roads were clear, and I really needed to get a "mental adjustment" -
So Helios said - "Hey -let's go for a drive up along Lake St. Clair!......"
(.........who am I to ignore Helios, huh???)
So we ended up at Metro Beach -
And the next thing I know - he puts his top down!.........
(...........ok.......I made that last part up..........) :p
Anywhoo - it was a GREAT day for a drive - and I can't think of a better car to cruise around in - (other than of course, Thor or Lord Quicksilver.....)
Pics: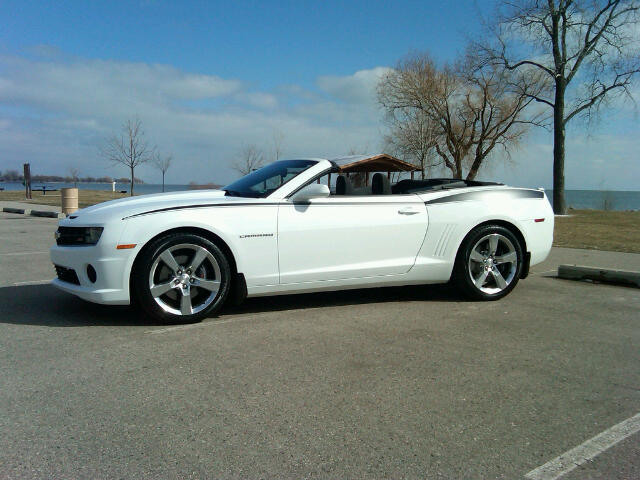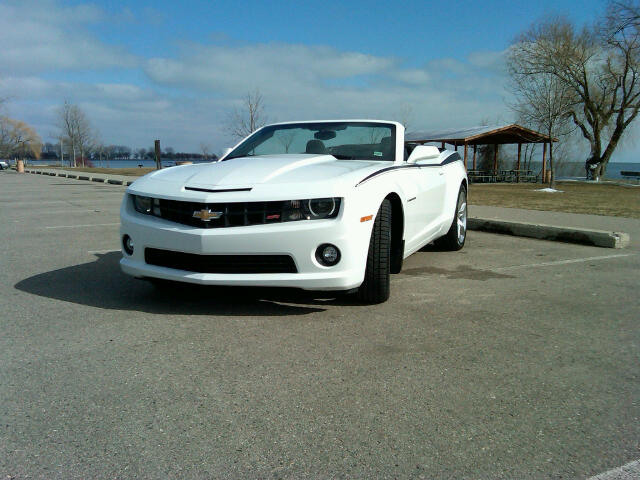 Absolutely GORGEOUS!!


(Is the ice off the lake? Is it walleye season yet?!)
---
Anna Bearinger
Sparta Chevrolet
616-887-1791
[email protected]
PROUD NAVY MOM
Sunshine, in a camaro vert...that's what I'm talking about!
---
2011 SS/RS 6 speed convertible IOM, from Eric Hall Classic Chevy
Senior Member
Join Date: Feb 2011
Location: New Bern , NC
Posts: 782
I would have done the same thing . Sweet ride .I like the color.
---
2011 2SS/RS , summit white with IOM stripes .Flowmaster American Thunder catback exhaust.
Always been a fan of the white a black combo, looks great. Its definitely going to be a fun summer for you.
---
2011 Synergy Green Metallic 1SS Camaro:
RS Package, White Ralley Stripes, Premium Sound.
Mods; Flowmaster Exhaust, Vararam CAI, Pfadt Sport Suspension, Budnik "Ice" Wheels, Nitto Invo tires
Upcoming Mods; Custom grill and badging.
Nice!

Back in the day when I had my 4th gen I would take the tops off anytime the sun came out. One day it was 33 degrees and the sun was shining. So, the top came off, the heater went to maximum as did the stereo volume. All was right in the world.
---
"Ladies and gentlemen, take my advice. Pull down your pants... and slide on the ice." Sidney Friedman

"A hero is made in the moment, not from questioning the past or fearing what's to come."
Sweet Vert, glad you were able to enjoy the sunshine with the top down
---
2011- 2SS-RS -ARH LT Headers, K&N CAI-Phadt Sway Bars and Lowering Springs-Lloyd Floor Mats-
Nice!
---
"All alone in my funeral home, playing in blood, there's just got to be something wrong with me" -Slayer-
I love the white and black combo it looks killer
www.camaroscotty.com
Join Date: Jan 2008
Location: www.heiserchevroletcadillac.com
Posts: 5,298
Nice.... Really puts the Vibe to shame.
---
http://www.camaroscotty.com
YAHOO IM:
CamaroScotty /
FACEBOOK:
Camaro Scotty