I picked up my vert today
---
I picked up my "2011 2SS/RS Convertible IBM/gray interior/black top/silver rally stripes/L99/polished wheels" today from the dealership. Wow !!!
I love it
I have had a perma-grin all day long.
A
BIG
Thank you to all those who worked on my car in the Oshawa plant.
I traded in my 2LT for the vert. Here is the two of them at the dealership.
I have posted more pics of my car in this album
https://www.moderncamaro.com/forum/album.php?albumid=99
---
Last edited by ctinatx; 04-02-2011 at

11:20 PM

.
Veteran Member
Join Date: Oct 2008
Location: Wetumpka, Alabama
Posts: 8,645
Awesome congrat pictures look great
---
2014 2LT/RS with spring edition package. Proud Litho Owner #28.
Congrats
---
2011 2SS/RS IBM, M6, gray interior
3300 status TPW 6/14/10 as of 5/25/10
3400 Status TPW 6/14/10 as of 6/4/10
3800 Vehicle Produced 6-15-10
5000 Delivered to the dealer 6-22-10
6000 Vehicle Delivered to Customer 6-23-10
Premium Member
Join Date: Oct 2010
Location: Harker Heights, TX
Posts: 2,624
A Great Big Congrats!!!!!
---
Retired US Air Force & Loving Life!!!
2012 Corvette "Centennial Edition" Coupe
2012 Grand Sport 3LT
CONGRATS awesome .......
---
2011 White Convertible 1LT IOM, Full JDM Colorshift Halo upgrade, Showstopper Camaro Bowtie Led Mirrors and Engine cover, Pace Setter Cat Back Exhaust, BK Coilover Kit, 21x9.5 and 21X8.5 Full Custom Cromed 21" GM wheels, Tinted windows, I WIN BEARS Plate. Full IOM dash and door update with IOM interior panels.
Nice color choice, I like the exterior/stripe color, and that accents the the interior nicely..nice car!
---
Rodney Updegrave
2011 Chrysler 300C, 1954 Cadillac Coupe De Ville,1949 Pontiac Woodie Wagon,1972 VW Beetle Roadster, 2004 Baja 25 Outlaw
www.fquick.com/rodster56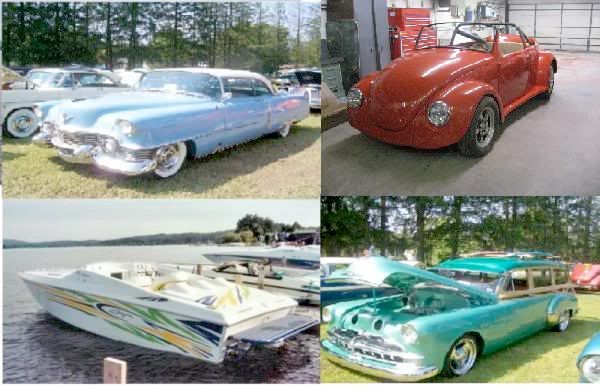 Enjoy it I still smile every day.
---
2011 2SS CGM/IO Convertible - MySSt
Very nice...the grey/silver accents work great with the IBM!
---
2011 SS/RS 6 speed convertible IOM, from Eric Hall Classic Chevy