Some thoughts about the new ZL1.....
---
When I was a freshman in College (…..a very long time ago…….) I had a roommate that we shall call "Rann."

Rann and I were both from Pennsylvania – although we grew up about 170 miles apart as he lived in the Lancaster/Harrisburg area – a place where many Amish and Mennonites had settled a century or more before. We'd met at Orientation and became fast friends. Rann's father had two GM Dealerships – although neither one offered Chevrolet. Rann was a Pontiac guy thru and thru. We'd argue for hours as to why Camaro (or Firebird) was better than Firebird (or Camaro…) –

(….and of course I was always right…)

Rann's family was, I believe, Mennonite. Because they ran two very successful automobile dealerships, I suspect they would have been seen as quite progressive within their Church --

Rann was the perfect gentleman.

Polite.

Very intelligent.

Well groomed.

Well spoken.

A best friend that you could always count on.

A true leader.

Rann would tell us of the number of Pontiacs and Oldsmobiles that they'd sell that were painted black. Now – back in the 60s and early 70s, black was not a popular seller – so I found all this quite fascinating.

Once some of their new Pontiacs and Oldsmobiles were ready for delivery, they would often be asked (by the customer) to paint the chromed bumpers black – as chrome was simply too "flashy" or too "attention-getting" – and many within the community simply did not want to EVER be seen as 'flashy' or 'fancy.' And sure enough, the first time I visited their Pontiac dealership, there was a Catalina Sedan – ready for delivery…..black wall tires, hubcaps instead of 'flashy' wheel covers – and the bumpers had been painted black!

I remember Rann returning to school after a long weekend – he'd left the week before to go home in a Catalina Station Wagon –and when he returned, he was driving something that turned heads no matter where we went. It was a brand new black on black on black Pontiac Grand Am (this would have been a 1973 model – the RWD Grand Am with a 455 engine…..real mahogany panels and leather trim in the interior……one of the most distinctive cars on the road at the time) The Pontiac Grand Am for 1973 had an 'Endura' nose and bumper cover—no chrome as on the LeMans and Grand LeMans……

It was a very stealthy predator – and with the 455 engine, performance was quite amazing (for the time, that is) Rann would dress in a black leather jacket – black corduroy jeans – black boots – and a black fedora – to go 'cruising' – and it was the perfect 'get-up' for that Grand Am.

We pledged the same Fraternity and that's what brought out the 'interesting' side of Rann. Normally, he was sedate and oh-so-polite. BUT – give him a single beer, and he would change before your very eyes. I don't ever remember of Rann getting drunk……no, that would not have been his style – but one beer was the equivalent, perhaps, of 100 octane gasoline. Suddenly he was the life of the party. Women seemed to adore him and he didn't ever seem to notice that – until, of course, that one beer…..then look out! It was not uncommon for him to have several lovely young ladies sitting at his table at "Frick's Bar" (a local Northwood University Hang-out)

We'd have a beer as we cleaned and polished our cars on a sunny Saturday morning and suddenly, he'd be ready for a game of football – basketball – baseball – tennis ….and the most amazing thing? He was **** GOOD at all four! Fearless! And every team would want him playing for them. He led our Fraternity to many fall and spring championships….

Now – I'm sure you're asking: "Scott – what the HECK does your friend 'Rann' have to do with a ZL1?

I'm glad you asked!

My CTF ZL1 is black. It has the standard black wheels – and of course, all ZL1s have a black interior. The car is stealthy – and, it could be argued, very intimidating.

The first thought that came to mind when I saw it was "Wow – this looks like its name should be 'Brother Ezekiel' – very 'Mennonite' in terms of the lack of 'flash' – " And when you get behind the wheel, you'd never guess that you had 580 horses under the hood – other than of course the 'rumble' of the LSA engine. Put it in Drive and give it a bit of gas – and off you go – smooth as silk. During a normal drive, shifts are nearly imperceptible other than for the change in the exhaust note. You'll find yourself amazed that this automobile rides so smoothly – something not expected of an ultra-performance car.

As I drove down Mound Road into the City of Detroit (and its world-class collection of ruined pavement) – I was once again reminded of the work that Al and Tony's team put forth on chassis development. It's quite easy, frankly, to put a lot of horsepower under the hood of an automobile today; it's another thing altogether to make the chassis behave under all sorts of conditions. The thousands upon thousands upon thousands of hours of chassis tuning along with Magnetic Ride 3.0 suspension and Electric Power Steering allow this 'dual personality.' Even at 70mph, the ride is quiet because of the lack of 'tire roar' that plagues so many other performance cars....

And THAT, my Camaro comrades, is part of the 'magic' of the ZL1.

Get on an expressway ramp – hit the accelerator – and suddenly "Brother Ezekiel" comes to life as "Bro Zeke!"

The 93 octane coupled with the Eaton Supercharger and all the goodies that our powertrain guys and gals have developed causes the ZL1 to suddenly bellow – both with a roar and the unmistakable shriek of a supercharged engine. Hit the gas at a sedate 40 and suddenly you feel that NASA just may have launched a rocket from the trunk---- you're shoved backward into your seat.

I've had the privilege of riding with Tony Roma behind the wheel of a ZL1 on some of Milford's more challenging courses – and you become a true believer that the ZL1 will take on some of the world's finest performance cars on the famed Nurburgring. A wide sweeping left-hand turn that has rumble strips built into it to upset the chassis will cause some of our competitors cars to 'shudder' or 'skittle' as they start to plow. The ZL1 gives you a bit of 'rumble' but remains stuck to the road – something that you really need to experience first-hand. THIS is but one of the attributes that make this one very special Camaro.

Now – I can hear some of you saying "yeah, Scott – fine – you're prejudiced" - and yes, you'd be right. But I also told you years ago to 'have faith' – that indeed the Camaro would be reborn – and when it would hit the streets, you could be proud to own one. And I'm going on record with you that this car is truly an automobile to be reckoned……

Do all of you love it? No, unfortunately there are some that just don't quite 'get' the new Camaro. Some say it's too heavy. Some say it's not close enough to the 1969 Camaro. Frankly, I don't think it's possible to design and engineer a car that will captivate 100 percent of the buying public.

BUT – by any measure, the Camaro has been a resounding success. I continue to be both amazed and pleased at the number of people who come up to me and ask me to thank the team for making the new Camaro the best car they've ever owned. No – this isn't a group of 'fan boys' as some like to claim. Believe me, Camaro guys and gals have no problem telling me when they don't like something! (And that's important as we must always work for constant improvement.)

Even with the current success of Camaro, we're not going to sit back and take a rest – simply because one cannot take their eye off the ball for even one second…..this business is that competitive!

For those of you who have a ZL1 on order, I can hardly wait for you to get behind the wheel and experience this amazing automobile. We want your feedback. Because we must constantly improve our offerings or we can't stay true to the brand promise.

Every member of "Team Camaro" is dedicated to bringing you the best possible Camaro – a car you can, indeed, be incredibly proud of.

Now – I think I shall go summon "Brother Ezekiel" from the garage – and watch as he turns into "BRO ZEKE" before my very eyes……..

And once again, dear Reader – thanks for listening – and thank you for your passion and enthusiasm for all things Camaro……
---
Last edited by Fbodfather; 02-26-2012 at

03:51 PM

.
A picture of "Brother Ezekiel" in front of the GM Design Dome --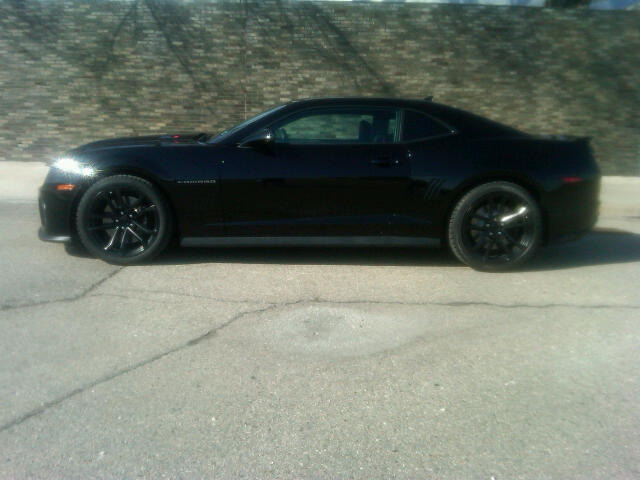 .....AND........
..........as BRO ZEKE
.......mooning a few Challengers at the local Dodge Dealership........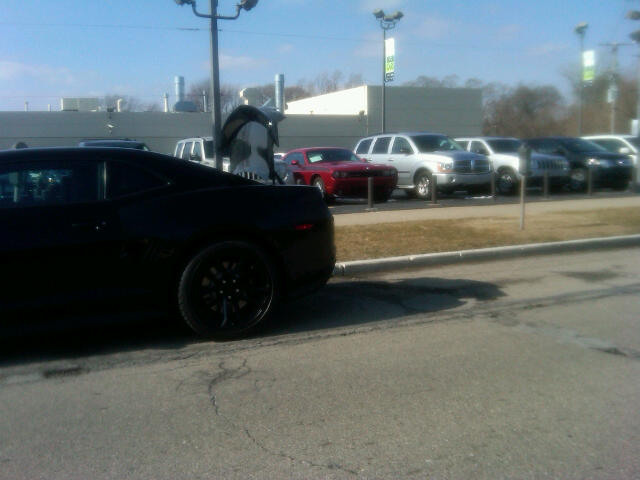 (......see what happens when you give him high octane???)
---
Last edited by Fbodfather; 02-26-2012 at

04:28 PM

.
Thanks for sharing
Man.. What I would do for the ZL1..
....and as "Brother Ezekiel" - a respected member of the Grosse Pointe Farms community..... (taken at Pier Park)....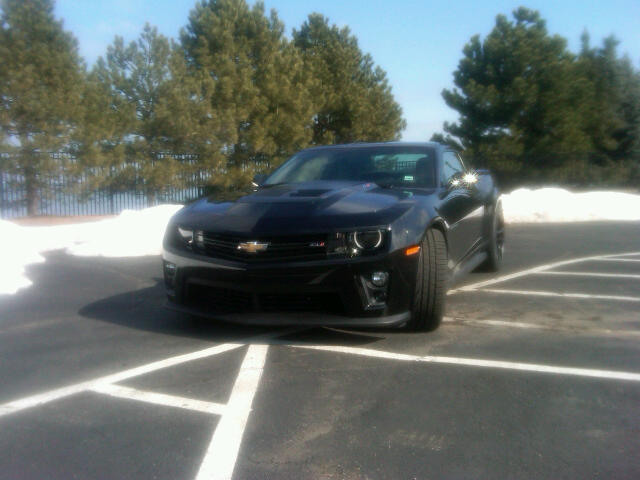 ---
Last edited by Fbodfather; 02-26-2012 at

04:27 PM

.
Premium Member
Join Date: Aug 2008
Location: Pennsylvania
Posts: 6,229
Very nice writeup, Scott.

Thanks!
---
James 1:25 Ordered from Faulkner Chevy #NKCF02 1100 5/8/9 2000, 3300 7/16/9 TPW 7/20,GOT MY (low) VIN! 4000 7/24/9 ,Picked up 8/7/9!!! Signed Litho #45. Car signed by FBodfather 2011. Service: Jennings Chevy in PA. We don't "drift", kiddies... we
POWER SLIDE!
MOTM/COTM Sept 2012
Pro Patria Vigilans
.
Click the pic.. I don't tolerate fools.
Veteran Member
Join Date: May 2009
Location: Crestview Fl
Posts: 2,495
Thanks for the write up, love the ZL1, If only I could afford one, ha well at least I have my RS to drive. I would only get into trouble with a ZL1 anyway...

thanks again..
---
2013 LT2/RS, Crystal Red Metallic, TAZ Jr.
2016 H-D Ultra Classic, Black Fire Purple, (PPE)
2015 H-D Street Glide, Superior Blue. (Old Blue) Traded
2012 Big Horn, RAM, Crew Cab, SLT, Dark Cherry Red Pearl (Betty Boop)
1998 Honda Accord 2d, daily driver.
Nice writeup. I was worried that it would end tragically with Brother Ezekiel. Mine will be red so not as sedate?? Can you really say that about this car? LOL
---
2012 ZL1 sn 1691 Black 6mt
I appreciate the car porn... as I can only dream of owning a ZL1 at this point. But the shot of him mooning the Challenger was too funny!
---
"All alone in my funeral home, playing in blood, there's just got to be something wrong with me" -Slayer-
Premium Member
Join Date: Oct 2010
Location: Harker Heights, TX
Posts: 2,624
Soo Looking forward to the Day I can order my 2013 ZL1!!!
---
Retired US Air Force & Loving Life!!!
2012 Corvette "Centennial Edition" Coupe
2012 Grand Sport 3LT