Speed Inc.- Ralph's ZL1 upgrades and dyno results!
---
We recently had the pleasure of working on Ralph's beautiful 2012' ZL1 convertible. Last year Ralph stopped in for an Airaid induction and American Racing 2" Long tube off-road headers with a full dyno tune. The car left with 500RWHP/502RWTQ with duty cycle of the injectors approaching 100%. This time around we went with a Metco 2.4" upper pulley, solid isolator, Metco idler, and a set of Injector Dynamics 850s.
The results were 573RWHP/582RWTQ!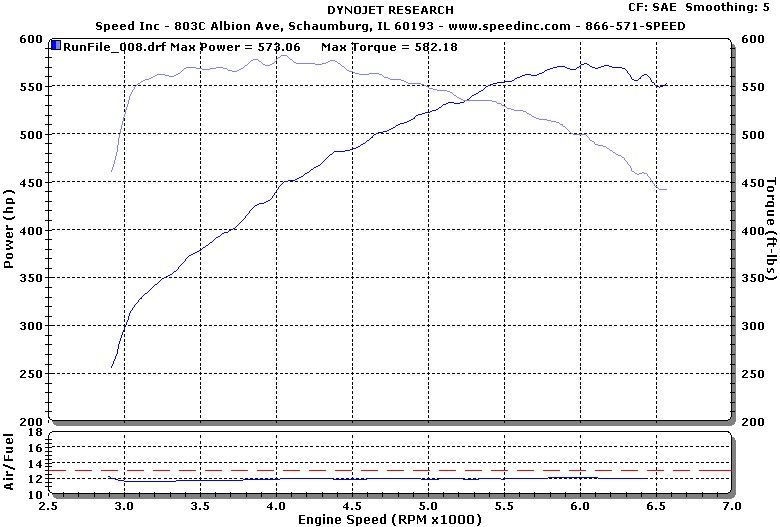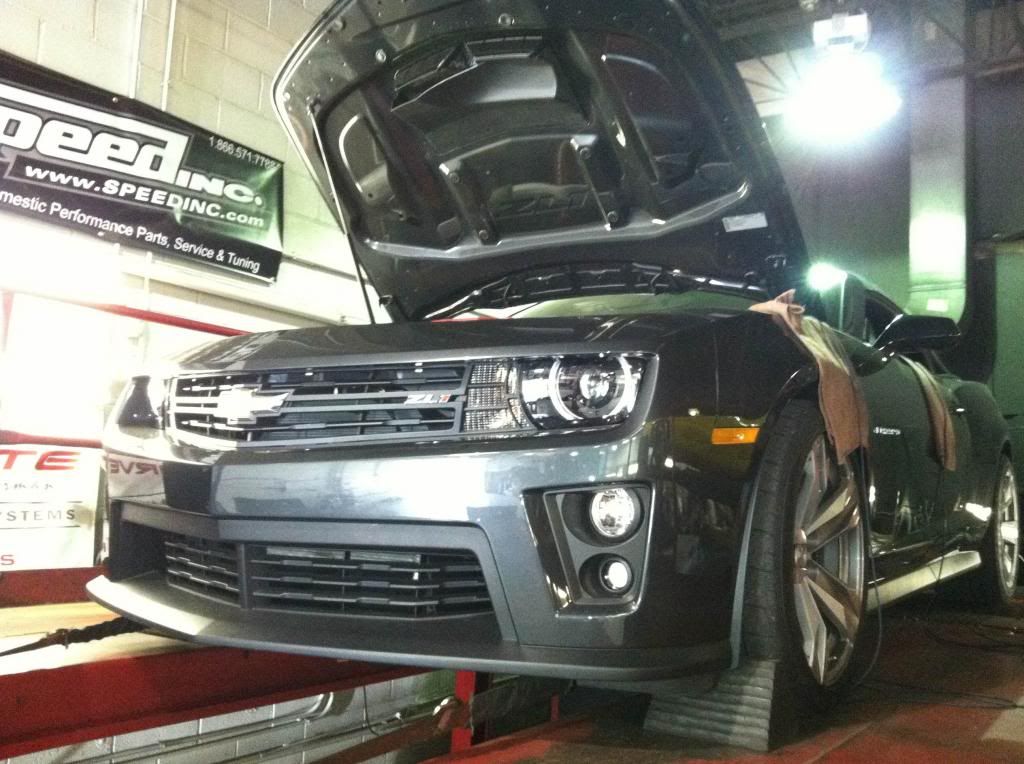 ---
2002 Trans Am 408, APS Extreme Twin Turbo, TH400, Moser 9" Built and tuned by Speed Inc.
http://www.facebook.com/home.php?#/p...c/110274984839
so what ya recommend for a 2014 zl1.. upper pulley..?..lower pulley??.....50-50 for ported throttle body...injectors- IDs;;or Siemens 60's...?...????


Rick