Looking for a Z28!
---
Looking for a Thirdgen between the years of '85-92. Iroc-z's or a '91-92 Z28... in poor through good condition. Thanks!
---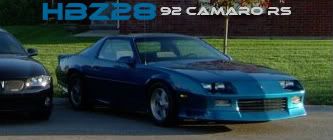 not sure what you're looking to spend, but a buddy of mine has this beast sitting in his garage...he'd love to sell it. It was built to be a bracket car, but it's been sitting since it was done. He's pretty much lost interest in it. It's NEVER been raced much less driven. He's in Florida. It's a '91 Z/28.
---
2010-2SS/RS/LS3/IBM/RP6:
ECS-Paxton Supercharger / American Racing Headers & Exhaust / PFADT Suspension / DSS 9" 4.10 Rear / FOR SALE!
Quote:
Powerfreak is the only one who actually understood anything.