FS: Brembo Stickers – high temp
---
I have two sets of Brembo stickers. They are 3 mil high temp vinyl.

I bought them because I was going to have a local guy powedercoat my calipers. It didn't work out and he doesn't know how to powdercoat clear over vinyl.

These will work perfect if you plan to paint your calipers instead of powdercoat.

They are 4" for the front calipers and 3.25" for the rear calipers.
I have both White and Silver Metallic. I used one of the whites for testing which is why it's missing.

$6 a set….$10 for both.
---
-1969 SS Convertible (real SS with factory A/C)
Mariner Blue - 350/5-speed. Owned since November 1985.
-2010 Camaro
2SS | M6 |
VR
w/
Gloss White Extended stripes
| 1 3/4" KOOKS | Magnaflow 3" cat-back | ADM tune (411 hp / 412 tq) | Halltech | MGW w/Race Knob | Spohn Trailing Arms | Hotchkis | TRS HID projectors | VMax ported TB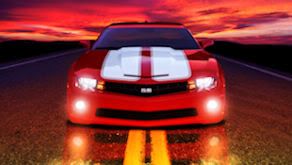 I'll bite. PM an address and I'll send you a ten spot.
---
2SS/RS L99 A6, RotoFab CAI, Kooks LT headers w/High Flow cats, Borla CAT back, Heritage grill, SmartMirror, ABL lighting, drilled and slotted rotors w/Hawk pads, 400 watt amp.
Life is too short to drive an ugly car.
I bought mine from Camaro Scotty!