IOM -CUSTOM CAI AND ENGINE COVER
---
ENGINE COVER IS SOLD, ONLY THE CAI IS UP FOR SALE NOW
Hi Everyone,
I'm selling this for a customer since he installed a supercharger.
It is a custom skull hydro-dipped V8 Fastlane PIPELINE cai. It is clear coated with the same pearl that is on the IOM camaro. This is one of a kind!
Again, This is only the Fastlane cai for sale for $250 shipped.
The cai alone is over $420
2010 Camaro Cold Air
please feel free to call me or post here if you are intrested
nick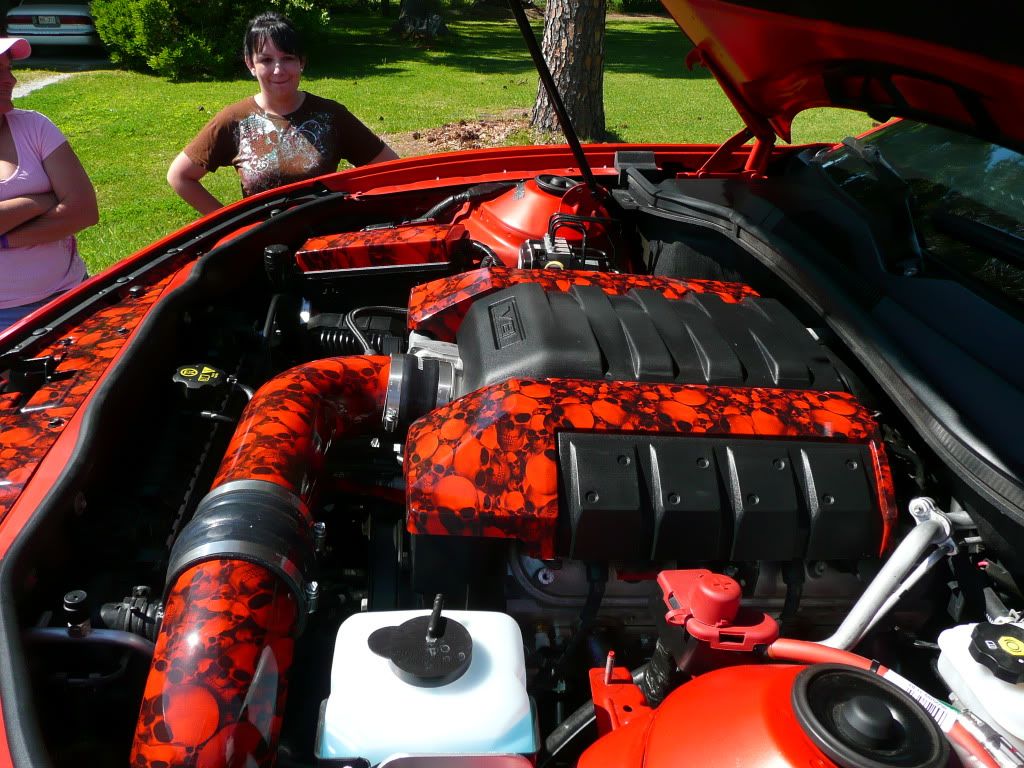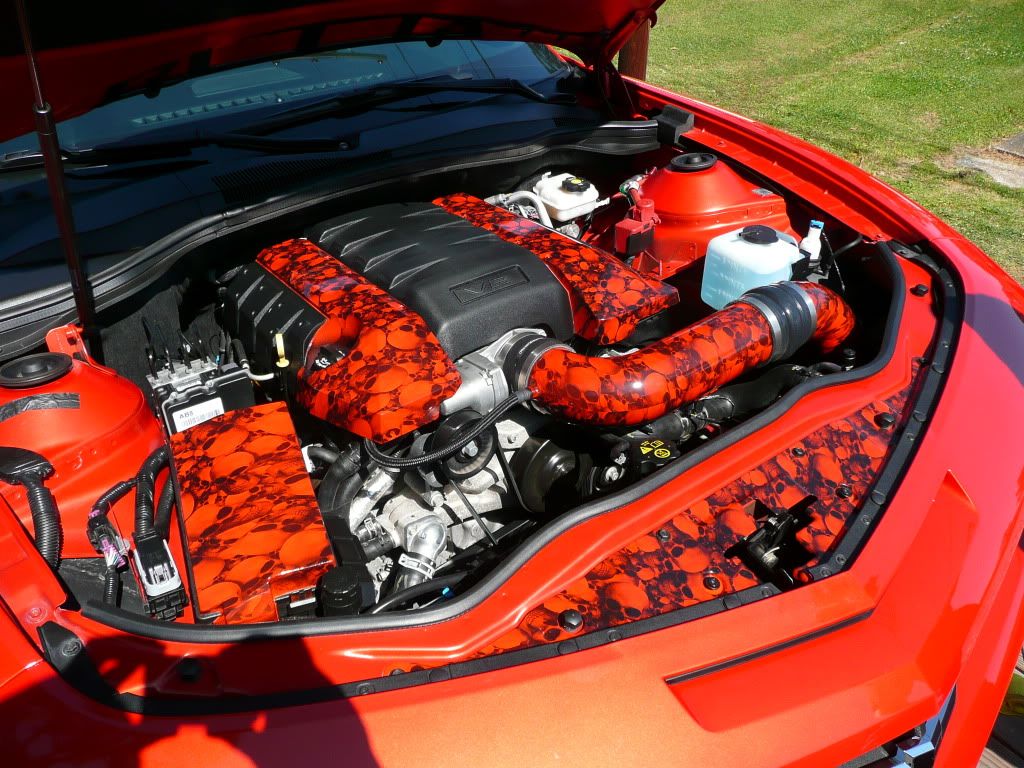 ---
Last edited by BLACK10; 06-22-2011 at

11:56 AM

.
Veteran Member
Join Date: May 2009
Location: Crestview Fl
Posts: 2,495
Too bad its not for the v6
---
2013 LT2/RS, Crystal Red Metallic, TAZ Jr.
2016 H-D Ultra Classic, Black Fire Purple, (PPE)
2015 H-D Street Glide, Superior Blue. (Old Blue) Traded
2012 Big Horn, RAM, Crew Cab, SLT, Dark Cherry Red Pearl (Betty Boop)
1998 Honda Accord 2d, daily driver.
sorry
Also feel free to make an offer
how much for engine cover alone? i have intake already
$200 shipped. it would look awsome on your car!
enging cover sold, updated op
Is the washer fluid reservoir included? What about sucking up water in heavy rain?
---
my dads car. I just fill him in on all the cool stuff on moderncamaro!!
no, the reservoir is not included but the kit can be bought for cheap at Apex motorsports.com

unless you drive in over 1'(12") of water than it might be an issue but i have never heard of anyone having problems with that.