my Line lock burnout and tutorial on activating it
---
I just got done installing my line lock a few days ago. I didnt mount the switches until today because i didnt know where to place them. I used a different style push button switch than what came with the kit. I have a switch that i push once and it activates i do my burnout and then push the button again.
I also hooked up the LED light to illuminate when my button is pushed instead of when the system is armed. Its different but i think i like this set up better for my tastes. i dont have to hold the button down or while burning out flip a switch. just tap a button again to roll out of the burnout.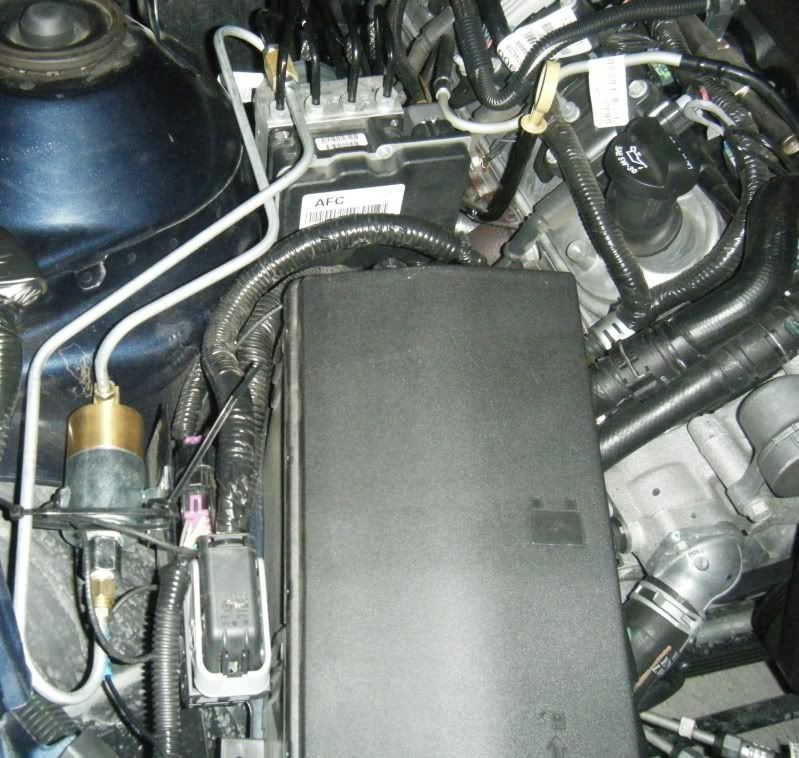 ---
2010 1SS IBM M6
ordered Oct 19
delivered Dec 4
ModernCamaro.com Founder / Former Camaro Disciple
Join Date: Jan 2006
Location: Chicagoland, IL
Posts: 11,842
Very nice!
Clean install, looks good.
I think I would agree with that LED setup. Easier to understand.
Nice video too!
nice!! line lock's are the shiz for doing burnouts with a stick. we've thought about it... but we can't installl one on ours cuz we'd be buying new tires every 6 months.
---
"All alone in my funeral home, playing in blood, there's just got to be something wrong with me" -Slayer-
Nice work.
---
2005 CTSV BLACK LS7 Clutch/Flywheel/Slave, Tick Speed Bleeder, Tilton Clutch MC, RevShift Bushings, Domestic V8 Solutions (shifter, 8.8 Diff conversion, srut tower braces, sub-frame connectors), SLP cats, no cags, xpipe, bullet mufflers, Volante, iPod dock, G-force tune; 379hp 381tq.

Killing 5th gens like it is my job.
Nice setup and video - moved to the 'drag racing' section for future reference
+1 for the contribution