Impressive G8 results!
---
We seen some nice results from a 08 G8 GT we completed a cam package on and tuned today.
non DOD cam conversion
-SI custom cam w/ low 230's duration and low 600 lift
-Kooks 1 7/8 w/ no cats
-SLP LM....YES IT IS LOUD!
-Rotofab CAI
-Yank SS3200 ..locked
The converter locked, unlocked and again relocked for some reason as you can see by the graph on the final run. ( dip and loop @ 4500 )
prior tune was cai & full exhaust
new #'s are the addition of a cam, converter and retune
70 rwhp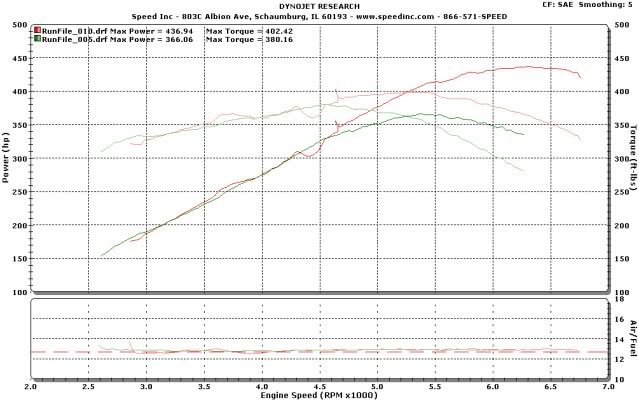 Nice numbers. when you plan on adding track times?
---
2000 Red 1SC Z28 A4 - dead for now
2005 Black GTO M6 6.0 - Split daily driver
1987 Silver Fiero GT - Split daily driver
ModernCamaro.com Sponsor
Join Date: Jun 2009
Posts: 21
The customer hopes to get to the track soon and we will post some results.

thanks