Junior Member
Join Date: Mar 2011
Posts: 11
Halo's/Eagle Eye Headlights/Mods
---
Hello Everyone,
This is my 2010 Camaro SS L99 A6. I wanted to make this thread to show off my mods. I would like to see what everyone else has too. I made a video to show off all my mods. My current mods are: Eagle Eye Headlights, DDM Tuning 4300K HID kit, Static Cling Tail Light Blackouts, Black Vinyl Bow ties, Sequential Tail Lights, Doug Thorley Catback, Dynomax Bullet Mufflers, & CFD Pistol GripTap Button Shifter. You will see me push a button switch. That switch is for my halo's. If you have any questions, please feel free to ask. Enjoy!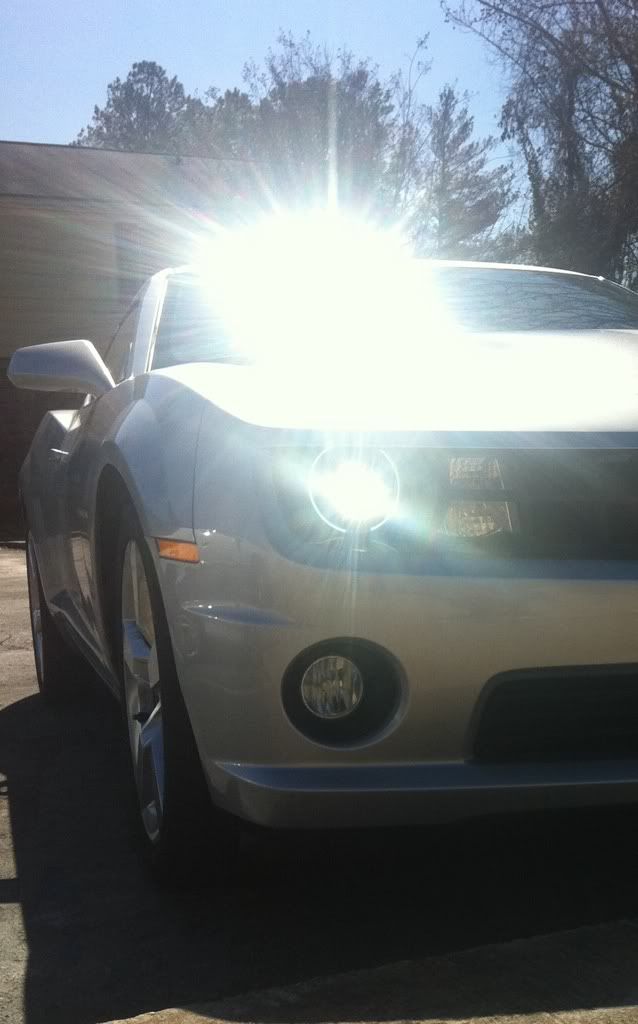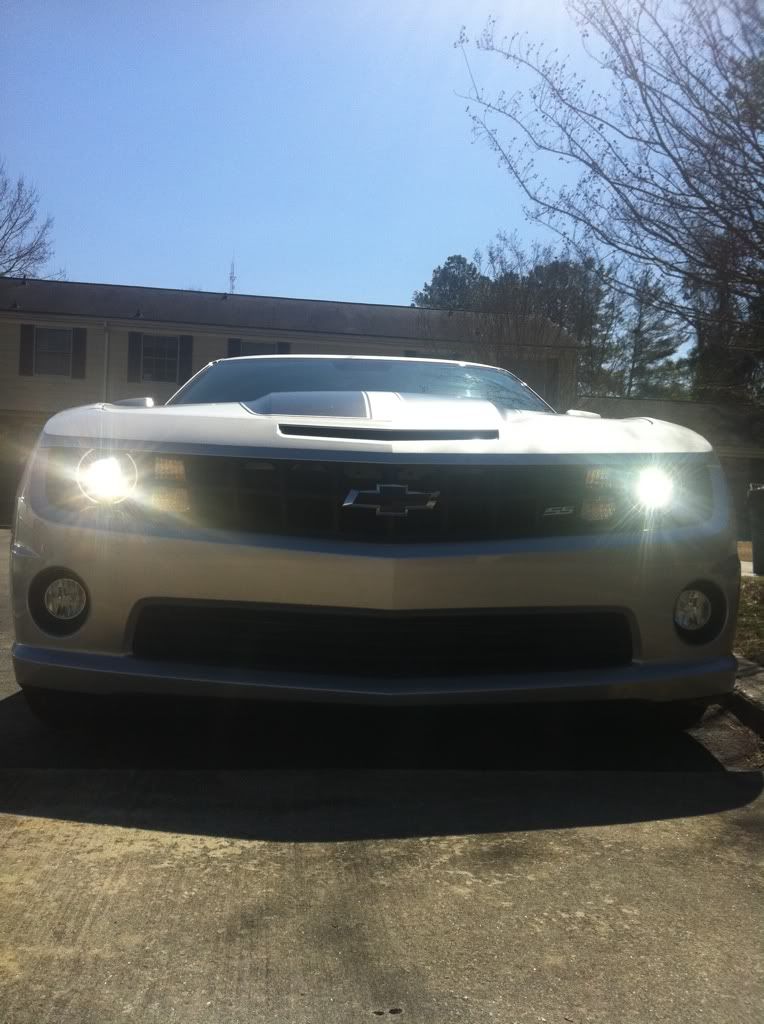 Premium Member
Join Date: Oct 2010
Location: Harker Heights, TX
Posts: 2,624
Looks Good...
---
Retired US Air Force & Loving Life!!!
2012 Corvette "Centennial Edition" Coupe
2012 Grand Sport 3LT
Where did you get the static blackout kit?
---
2011 RS/Red Jewel Tintcoat- "Lucy"
Cool! Too soon for me to have many mods. I'm still deciding on what I want. Yours are looking good though.
---
11/26/2010 - (1100)
Order Placed at Dealership
01/04/2011 - (3000)
Order accepted by production control. Parts being ordered and production process is underway.
02/09/2011 - (3400)
Order Broadcast (Internal Plant Paperwork Order Produced)
02/15/2011 - (3800)
Order produced and vehicle is being prepared for shipping.
VIN # 162679
03/05/2011 - (5000)
Delivered to me - thanks Eric!
Veteran Member
Join Date: May 2009
Location: Crestview Fl
Posts: 2,495
So how does the shifter work does it tie in to the existing system. Also I dont get the head lights, are they just bighter than my HID's. Just by looking the dont look any diffrent than mine
---
2013 LT2/RS, Crystal Red Metallic, TAZ Jr.
2016 H-D Ultra Classic, Black Fire Purple, (PPE)
2015 H-D Street Glide, Superior Blue. (Old Blue) Traded
2012 Big Horn, RAM, Crew Cab, SLT, Dark Cherry Red Pearl (Betty Boop)
1998 Honda Accord 2d, daily driver.
Hey..so you ordered the eagle eyes from ebay right? Did u DIY for the installation of the housing units? on/off switch?
Junior Member
Join Date: Mar 2011
Posts: 11