Under Hood Insulation Pad - BowTie Size
---
Hello,
I cant get to my car at this time but need the size of the BowTie unter the hood on the insulator pad. Can someone get it ASAP? I am on a secret mission and will tell all later. I am guessing 18 1/2 by 6 1/2. Is this correct??

Thanks in advance.
---
if its a secret mission than you can never ever tell it to anyone or it no longer is a secret. lol.
---
No really, I have something cool going on. BBL with more. NVM on the size - got it.
---
The enbrodery is finished check it out!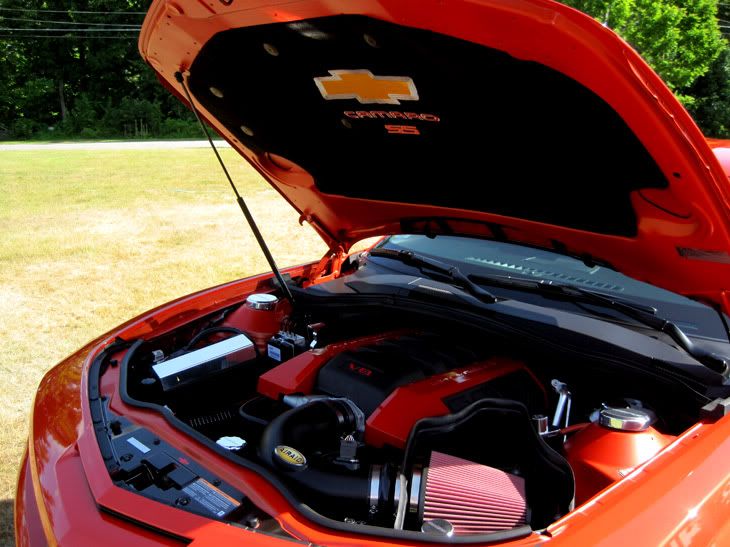 ---
ModernCamaro.com Founder / Former Camaro Disciple
Join Date: Jan 2006
Location: Chicagoland, IL
Posts: 11,842
Wow that came out nice!!
I like. Very nice. How about keeping it clean? Just asking.
I have had 3 others. One has been on for 3 years. However, I only do 3,000 rainless miles per year.
---
I just came across your pics while searching...nicely done...
---
g