Sebring
---
Has anyone here ever been to the 12 hours of sebring? If so whats it like and where is the best place to stand for the best racing?
---
my dads car. I just fill him in on all the cool stuff on moderncamaro!!
never have, but did get to visit the track for a few days.
---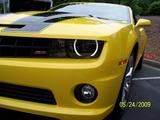 2010 Camaro RS SS LS3 (Bumble Bee) Vin#192 & 8 others made by GM and one Christine