Cruise Night
---
Went to the local cruise night today. Spent all day pollishing Baby, got up there and an hour later, it starts raining.......Of course. I did though manage to get a few pics.
Heres a 54 BelAir. The Lady who owns it said she likes to load up the grandkids in it, and go cruising. It has an air ride system and she will stop at a light and if there teens or someone worth doing it for she will start hopping the car!
It was built by her late husband.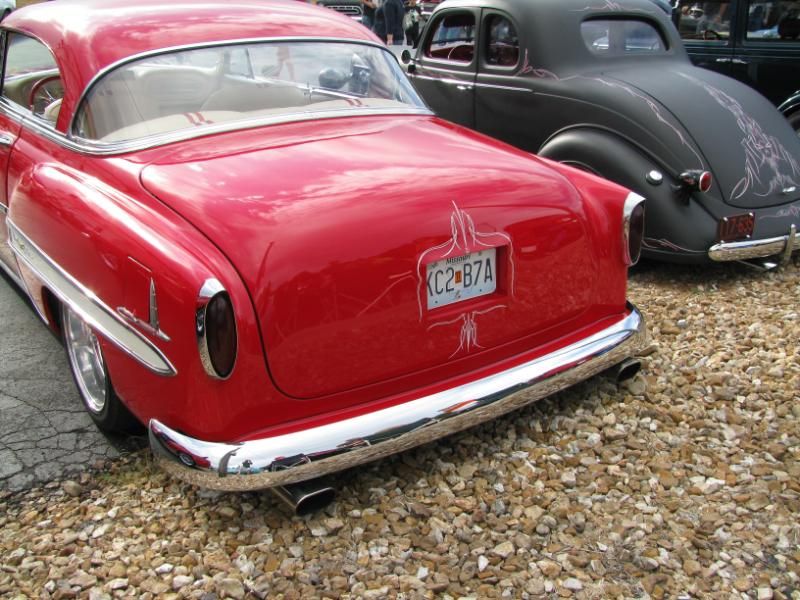 Yeah, Thats a ZZ4 with a set of tri-deuces!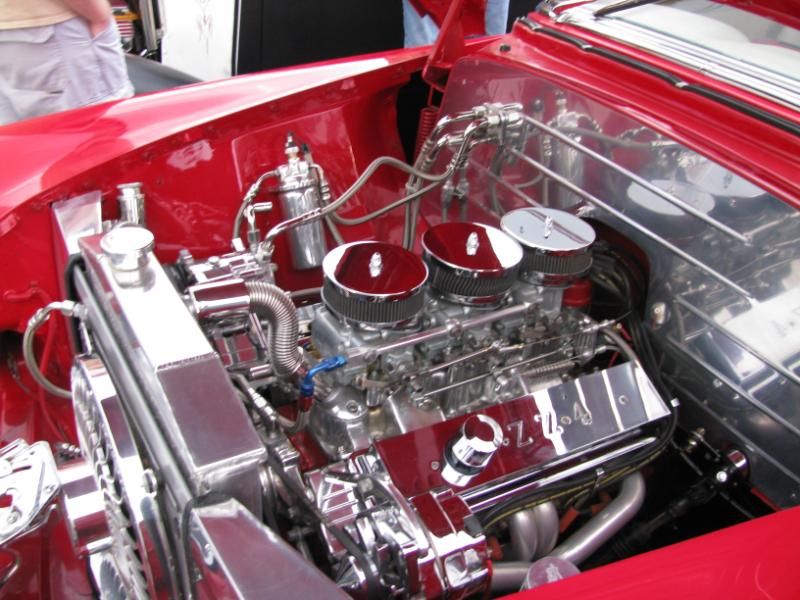 A 63 Impala SS. It was Built by the gentleman sitting in the background. He is a double amputee at the knees. Thats his wifes 63 split-window Vette in the corner of the pic. She took it up front to get pics taken that were to be displayed inside the Drive-in that this is held at. It started raining and they left before I could get any real pics of it.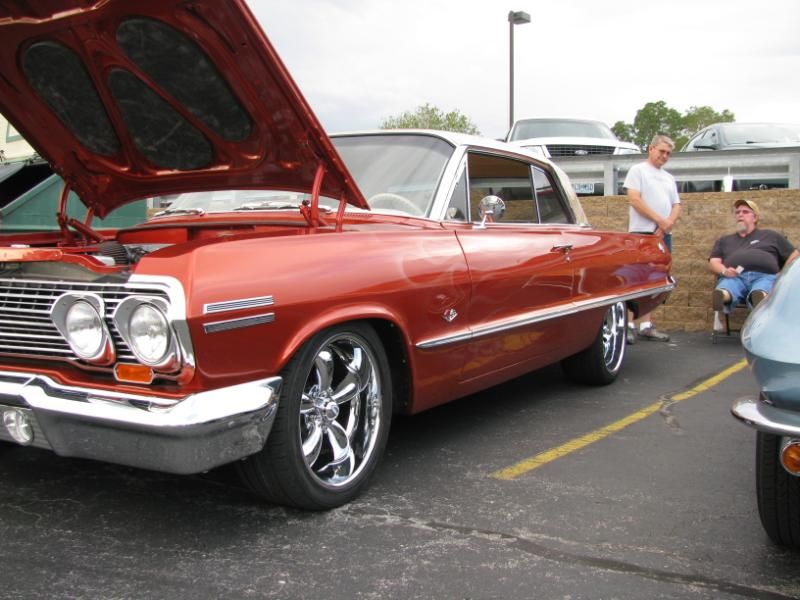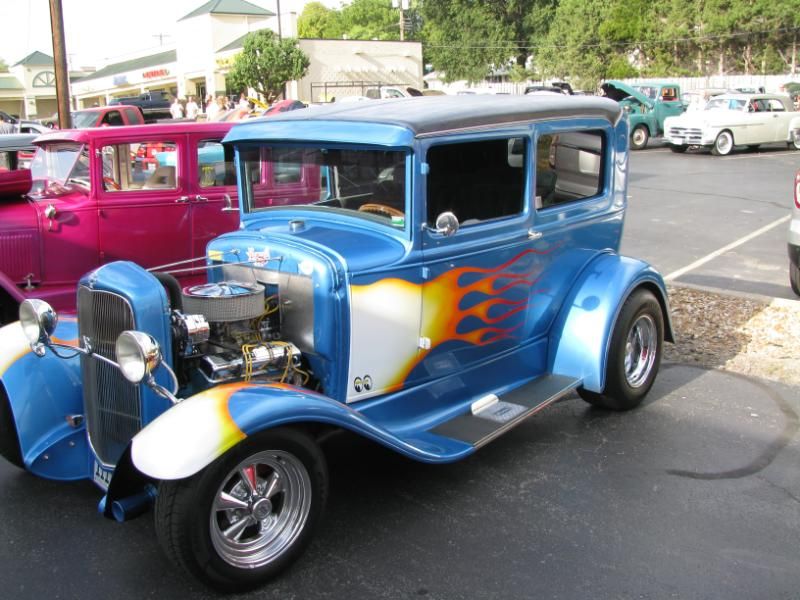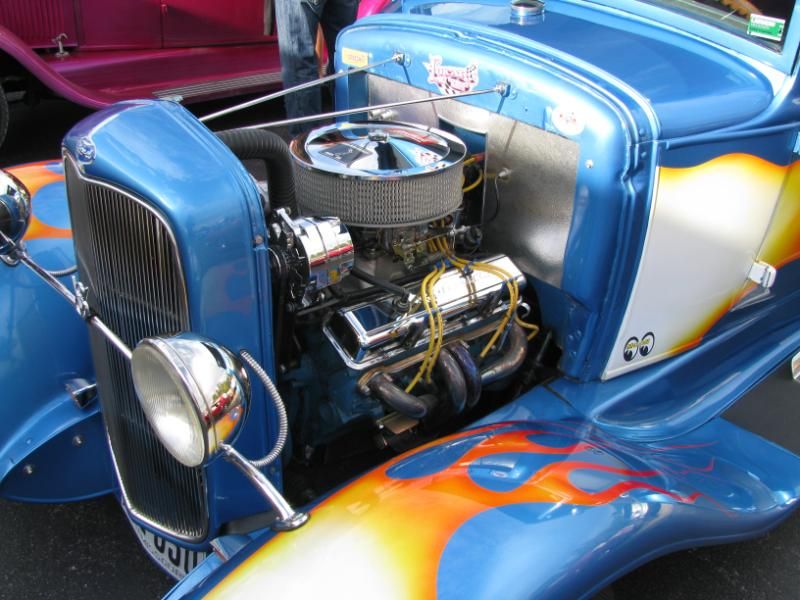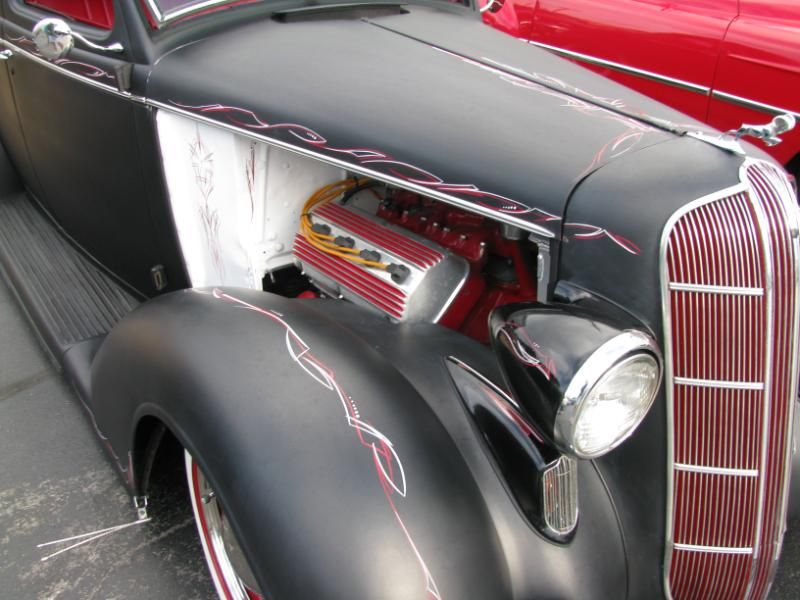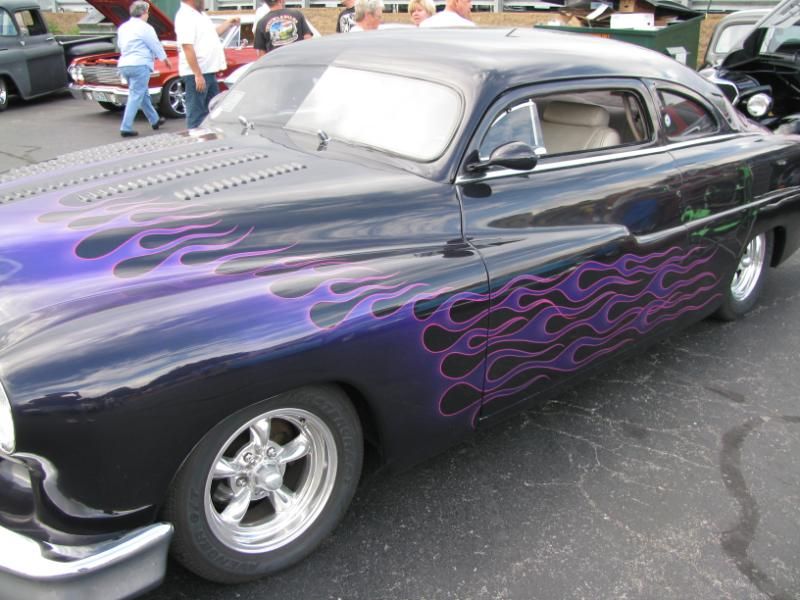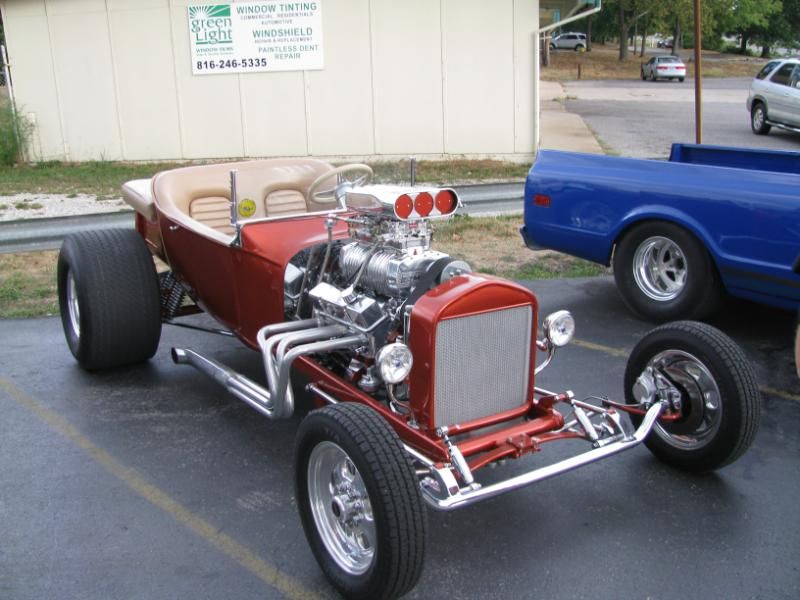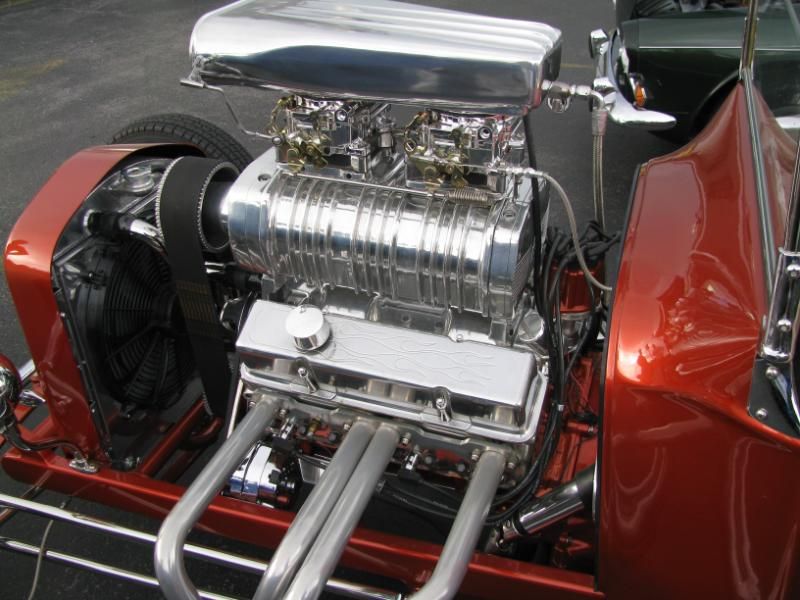 ---
Last edited by maroluvr; 08-18-2012 at

09:16 PM

.
Member
Join Date: Nov 2010
Location: Lees Summit Mo.
Posts: 474
One more.