Rednblak.....
---
This is the narration of my 2011 2SS/RS ownership.

I spent about two months seriously considering a Camaro, and test drove both manual and automatic SS cars, deciding on a manual based on those experiences. I almost got one from a dealership, but in the middle of negotiating price via email and phone calls, the Yellow and Black SS was sold.


On a friday, April 13, 2012 I visited Jim, the previous owner, and first laid eyes on Rednblak. She is so named, because her only modification from stock at the time was that Jim had had black hood and decklid stripes tastefully painted on by City Chevrolet's bodyshop department instead of having decals installed. The quality of the striping job immediately sank in, as Jim pointed out that you couldn't feel the edges of the lines under the clearcoat.

Given the like new condition of the car, the crazy low mileage on the odometer (1745 miles!) and the fact that it met my options preferences almost 100% (it has a sunroof and I wasn't really looking for one) I found myself agreeing on a price, and we planned to meet the following monday to iron out the financing and title paperwork.

That week I joined the forum here, and learned of 5th Gen Camaros of the Carolinas car club and also joined them. The following Saturday was the Food Lion Auto Fair at the Charlotte Motor Speedway, which they were attending, and I was able to get one of the last two tickets available.

The show was great, meeting like minded individuals was a treat, and seeing so many individualized cars rekindled a long dormant interest in modifying cars.
I'd really planned on keeping the car stock, perhaps save a shifter upgrade, but the time spent reading forums and looking at almost 30 club member's cars quickly melted those plans away.

When I was much younger I always had Chevelles and Novas, and although I loved the older Camaros by the mid 80's they already seemed out of my price range. Now I have a platform with the spirit of those cars and the benefit of modern engineering, and the current healthy state of aftermarket support should make my refound hobby a source of great fun.

Thats enough background, and as of today's entry, I've ordered several items:

Cold Air Inductions: cold air intake
Apex Motorsports: Apex Motorsports Cold Air Intake Scoop 051411
Apex Motorsports: Washer Fluid Tank Replacement Kit 070823AE
Flowmaster: 817495 Axle-Back System 409S American Thunder Exhaust Kit
(I was tempted to go with the Corsa cat-back system after seeing them, but decided to settle on an axle back system for now)
Reflective Concepts: Front Bowtie Overlay Decal (Color: Gloss Black)
Rear Bowtie Emblem Overlay Decal (Color: Black with Red Outline)"
Rear Panel Blackout Decal (Color: Reflective Black)


Tomorrow I'll be contacting Tick Performance in Mooresville for a "before" baseline dyno while everything's still stock. That way as if I add some more extensive performance mods later I'll have documented results.
Great to have you as a club member. Real sharp car and with your mods on the way she will be even better!! Welcome to
its a GREAT site and a even bigger welcome to 5th Gen Camaros of the Carolinas.......they are a AWESOME Club!!
---
JANUARY 2012 MODERN CAMARO MEMBER OF THE MONTH
JUNE 2012 CAMARONEWS.COM CAR OF THE MONTH
http://5thgencarolinacamaros.webs.com/
Premium Member
Join Date: Apr 2010
Location: Hurst, Texas
Posts: 4,358
Congrat! Your story sounds just like mine and by the way your car looks very nice for obvious reasons.
Your mods list are right on and I can only suggest one more...LED tail lights from BAD-MAB.com. Brad will fix you up and I can not think of any other mods that get so much more attention and pleasure. IMO
I wish I could join the Carolina guys but I'm too far away! Great bunch of folks, your in good hands!
JW
---
2010 2SS/RS A6 L99 Born 09/16/2009 Vin#9146985
ModernCamaro Car of the Month Jan 2013
CAI,Axle back exhaust, V Max Throttle Body
Veteran Member
Join Date: Aug 2010
Location: Springfield, Mo
Posts: 1,534
very nice.... I am looking to get my stripes painted on as well...
---
2010 Camaro 2SS/RS 6spd 426hp
December 2013 Member of the Month
Thanks for the comments. I learned this morning that Tick Performance is booked up through mid May, when they are moving to a new location about an hour away. Heard nothing but good things about them but I decided I'd rather start a new relationship with a shop that would be local for me.

I found that Heintz Racing has a Dynojet and called and Jeff Heintz said he could squeeze me in first thing this morning before another customer got there, so I ran by for a quick stock baseline run. First run was ok but a little choppy on the graph, second run had a noticable dip in the power curve about half way up. They asked if I had premium in the tank, which of course I did, but the computer showed that the car was retarding the timing due to spark knock, skewing the power results lower. They summised I must have gotten some bad gas. All in all still an informative session. Had the timing issue not arisen she would be right in line with other stock LS3's they've run, and later Jeff said I could come back and hook up the laptop for some road driving tests to check the mixture after I install the new parts.

Heintz was very friendly and professional, had several impressive cars in the shop waiting various work to be done, and went out of their way to squeeze me in immediately on a phone call, and I'd recommend them to anyone in the Charlotte/Mooresville/Statesville area.

I'll take a photo of the graph tonight.

Talon
---
Last edited by Rednblak; 04-25-2012 at

12:19 PM

. Reason: paragraph
Heintz is one of our club (5GCC sponsors)....Make sure they know so you could get the club discount.
Looks like the mod bug has bit
---
2019 1SS/1LE
Nancy, I didn't realize they were a sponsor until later this afternoon reading the forum, but I did mention the club while we were chatting. Charged $75 for the run, which I thought very reasonable. Have you done anything fun lately? : )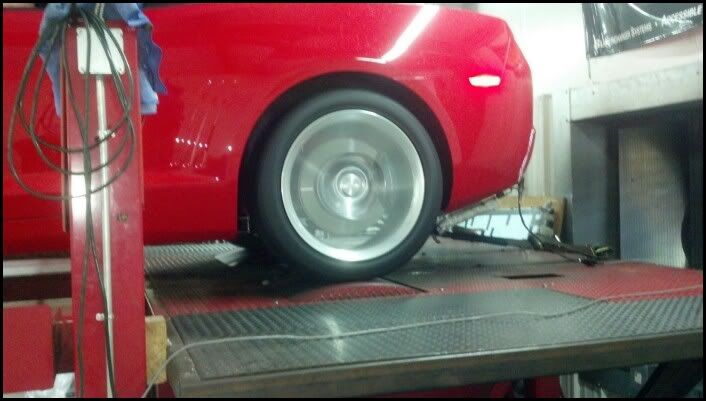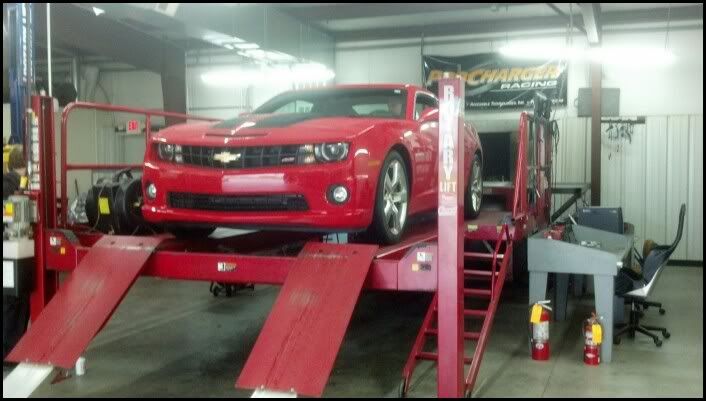 ---
Last edited by Rednblak; 04-26-2012 at

05:29 AM

. Reason: adding photos
Flowmasters, and Apex scoop and windshield washer bottle replacement arrived last night. In this photo, Creepy the cat makes his forum debut. No Creepy, they aren't a cat-back system.
One of the small joys of bachelorhood is arranging exhaust parts for photos on the living room floor, lol
---
Last edited by Rednblak; 04-26-2012 at

06:05 AM

. Reason: loaded photo wrong
Quote:
Have you done anything fun lately? : )
I haven't touched Midnight since Sunday after getting home from the Auto Fair. Will be washing and doing some work (finish the lighting & oil change) on her this weekend.
---
2019 1SS/1LE