Wraith Redux
---
So, finally getting around to fixing the DD rash on the 2010 SS. Wraith is the original name of my '78 Z28. The 2010 is her little sister and has been my daily driver since 2011 ('78 is awaiting paint and a 496BB). Between grocery carts, bicycles, door dings and an Oh Deer mishap, she's feeling a bit worn. This year I've decided to upgrade her stature and performance, 1st item of business is to take care of the wear and tear. Pics shortly.
---
Last edited by Wraith; 03-03-2015 at

12:02 PM

.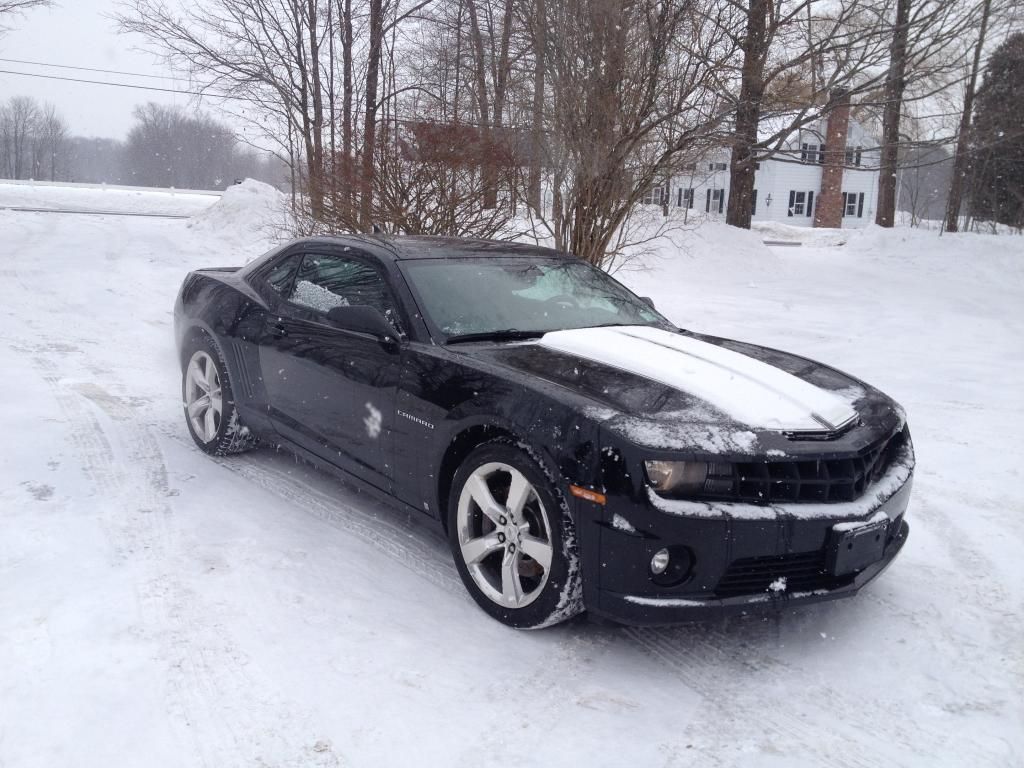 And before I pulled her into the garage this weekend. Stripes are simply plastidip, so I could get a visual on where I want them to lay on the hood and bumper. Still haven't decided on the color. Ordered a ZL1 bumper cover and associated parts to replace the current damage.
---
Last edited by Wraith; 03-03-2015 at

12:35 PM

.
Big sister
Little engine, well smaller than the new one
---
Last edited by Wraith; 03-03-2015 at

04:32 PM

.
Member
Join Date: May 2014
Location: Saint Joseph, Mo
Posts: 242
will look great with ZL1 front end
---
2011 Early Convertible, ZL1 bumper, hood and side skirts, belly pan, carbon fiber extractor, ZL1 wheels, K&N cai, Elite catch can, Big Worm Black/Red Bowties, Vitesse TC
Liked the ZL1 front end since it came out. Yours looks great.
Will look super with the ZL1 bumper, and big sister is pretty cool too
---
2019 1SS/1LE
Quite a pair ... hope you get her back to health soon
---
2012 2SS / RS CRT; Additional Options: Highwing Spoiler, Sunroof, Window Tint, Splash Guards, Wheels, Nitro, Heritage Grill, MRT Louvers, Ported Throttle Body, Cold Air Inductions CAI, RX Sport Hood, someone's splitter, River City Strut Bar
Born On: 13 April 2012; Purchased: 27 August 2012