Join Date: Mar 2009
Posts: 3
8/1 - Chicago, IL - Midnight Madness by CHC
---
I'm not sure if any of you know about us yet, but the Chicago Holden Connection is a local club comprised of all Holden's cars stateside. The Camaros were designed in Australia by Holden, so they fit into the club. The other cars made by Holden in the US are the GTO and the G8. Feel free to check out our forum for more information at
http://chicagoholdenconnection.com/forum/
.
Now onto the important information, the midnight cruise! Last year we had about 35 cars and it was probably one of the best events last summer.
Suggestions:
A lot of Chicago highways are tolls, so an IPASS would be good. It's your job to catch back up if you have to stop to pay tolls.
Have you car as legal as possible. If you can zip tie a front plate on, do it.
Location/Time:
Start:
Saturday, August 1st
Dave & Busters
1155 N Swift Rd
Addison, IL 60101
Meet:9:30pm
Leave for Downtown 10:30pm
End:
Steak & Shake
275 E. Army Trail
Glendale Heights IL 60139
Around 2am
Rules [same as last years]:
It's all about having fun and showing off our cars. This is NOT a race or burnout contest! If you want to do any of these please stay home, essentially all we are doing is having a rolling car show. Please help us keep our meet spots and keep our reputation as a group in good standing...
Cops are very active on the route that is planned (cant be helped).
1) Please don't enter or leave the meet at higher than parking lot speeds, there's no need to prove your car has an exhaust or that your car is capable of high speeds. Absolutely no burnouts.
2) Keep the noise from your car audio system to a minimum, we're not running IASCA competitions at our meets/cruises either.
3) Please don't litter, pick up after yourself and keep our meet spots clean.
4) If you bring a guest, please help us keep them mindful that we're all guests of the business/place hosting our meet/cruise
5) Everyone please do approach guests/strangers and say wazzup/intro. Aside from being polite and useful (e.g. hey ya get to meet new people), it helps discourage any hecklers/troublemakers from slipping "under the radar"/unnoticed only to cause trouble later.
6) Just a reminder, at these meets alot of people (not just CHC members) have cameras and/or video cameras. If we behave like asshats, we could be captured on film/memorycard/tape. Don't be surprised if you show up on Youtube or the 10 o'clock news if you misbehave.
7) Media/Guest Policy: Please understand that while we do not outright hate non-GTO's, our entire point is that we're not like every other car club/website! To that end, we politely ask that folks that aren't yet GTO drivers or folks that bring guests to please bear with us and help us out by not parking immediately next to/between GTO's or by breaking cruise/touring groups. Why? We take alot of pictures and video's and would appreciate everyone's help in allowing us to get good group shots.
Our Route:
It's secret! Trying not to let it out on the internet, but we'll hit up all the Chicago land marks. It's inevitable that we'll get split up by redlights, so every so often we have places to regroup, and take some pictures. We'll also announce the next big meet point when we're leaving the last meet point. We had a problem with handouts last time, so we'll stick to verbal. A handful of people will know the route by heart, and they'll be dispersed in the group.
Trip Stats:
2:10 hours driving time
75 miles
1 Toll
The end point will be the Steak and Shake. We'll round up one last time around Wrigley and then anyone who wants to can head back to the suburbs for Steak and Shake.
And some pictures of Midnight Madness '08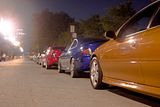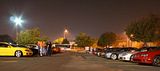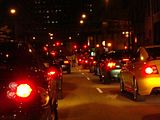 Attending:
1.)REBinc
2.)Mikey340
3.)GeeTeeOh!
4.)frank04gto
5.)Hollywood 06 GTO
6.)DeepRumble
7.)RyanRo24
8.)r0nd3l
9.)08gtChi
10.)630_GTO
11.)dago's 04 GTO
12.)Element
13.)diabloGTO
14.)kuzsgto
15.)Scgoaty
16.)Hubage
17.)bsavi
18.)Silent-T
19.)laxjax13
20.)GTOgirlinblue
21.)goat147
22.)04_Torrid_Red
23.)dispatchg8gt
24.)MeyGTO
25.)Devil GTO
26.)GTOPalmer329
27.)6.0goatman
28.)tflshpnt
29.)S.T.CRUZR
30.)the kid
31.)Pepper167
32.)Wessel
33.)Johns06GTO
34.)Spooky_pitboss
35.)MarcoX
36.)GTOFAST
37.)Salazar4life
38.)GOATGONEWILD
39.)tmbutitta
40.)DarkSS
41.)Khrono
42.)bohnman
43.)HayzGTO
44.)jnj03
45.)Breeze84
46.)GOATRIDER
47.)Ausboy
48.)Nick06GTO
49.)VistaLord07
50.)TOBY_GTO
---
Last edited by REBinc; 07-20-2009 at

10:27 PM

.
Join Date: Mar 2009
Posts: 3
Join Date: Mar 2009
Posts: 3
Lol Wish I would have seen this yesterday, right in my kneck of the woods
---
7663
2SS/rs A6 Cyber Grey W/ black Rally Stripes... No longer Waiting