November 2014 Member/Car Of the Month: ChibiBlackSheep
---
MODERNCAMARO
NOVEMBER MEMBER/CAMARO OF THE MONTH
ChibiBlackSheep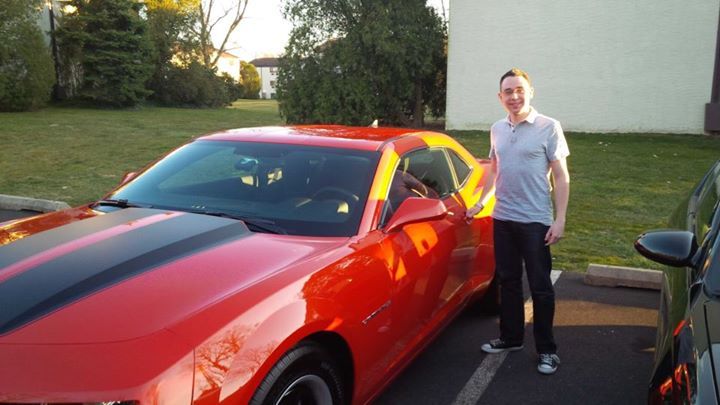 Congratulations ChibiBlackSheep! You are the November Member/Car of the Month here at ModernCamaro.com
Absolutely flattered, thank you so much!
We all want to know a little more about you and your Camaro so I have a few questions for you...

Will you share with us what began your love for cars and/or the Camaro specifically?
I have always been a car guy. My father is a car guy, and has passed that love on to me. I grew up wanting a Corvette for as long as I could remember, but then I changed my passion towards the Camaro (decided to be a little more reasonable). When I bought my bright purple metallic 98 Camaro, my love really began, that was my first Camaro.
Please share with us the story behind your Camaros?
For the 68 Camaro SS, my father and I wanted a car that we could go to car shows with together. We both agreed that a first-gen Camaro SS was what we wanted, and we both preferred the 67/68 look over the 69. That's when we found and agreed on our current 68 Camaro SS and split it and we take it to as many shows as we can.
When I saw the reveal of the 5th Gen Camaro in Philadelphia, I told myself that I would own one of those one day. And in 2013, I finally was able to afford it and buy my 2013 1LS brand new. It has been a fantastic daily driver, and sits nicely next to my other bowties.
How did you discover ModernCamaro.com and what has kept you here?
I'm an admin on a Monte Carlo Forum, and was looking for a similar family oriented close-nit community for my daily driver and I stumbled on here. Have enjoyed the website ever since.
And finally, do you have anything you'd like to add to the ModernCamaro.com members or anyone else reading this interview?
I actually was laid off from my job last week, so having this honor come to me is truly amazing. I have been pretty down, and this has brought a smile to my face. Thank you everyone!!!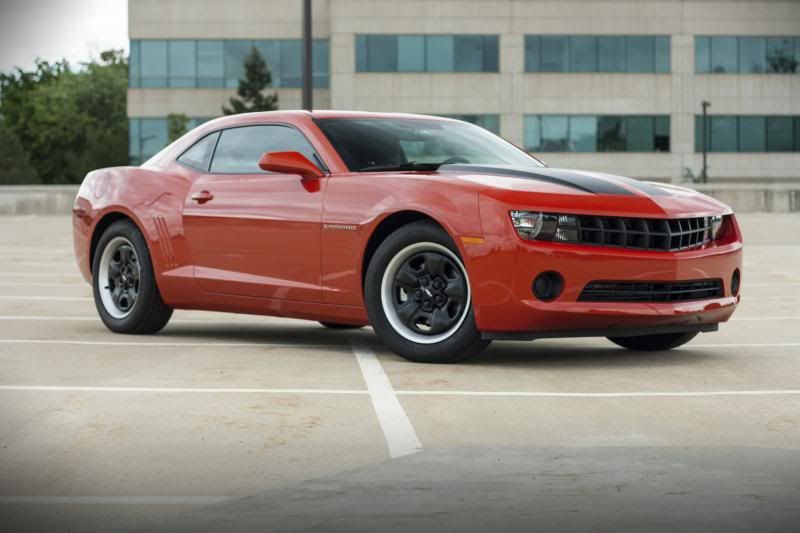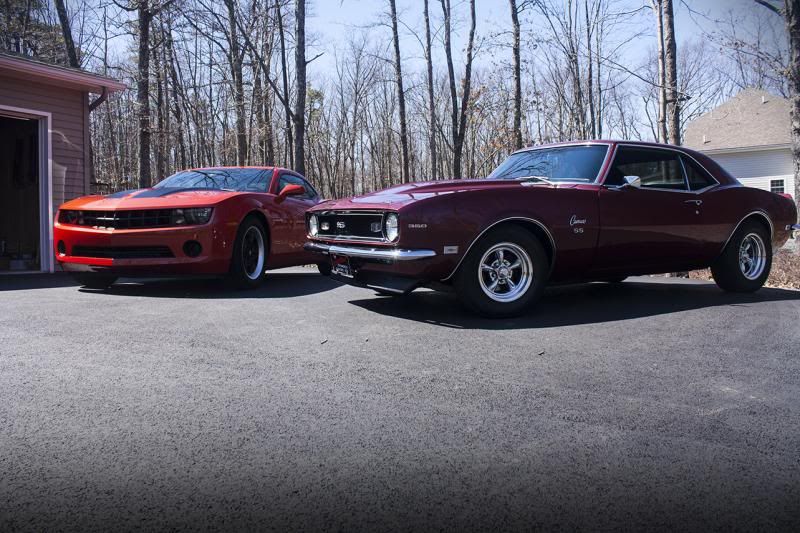 Veteran Member
Join Date: May 2012
Location: Seattle
Posts: 3,155
Big congrats on joining the MOTM club. Your cars are sweeet.
---

Who knew the fountain of youth came with 400+ HP!
ModernCamaro Car of the Month July 2014
Veteran Member
Join Date: Oct 2008
Location: Wetumpka, Alabama
Posts: 8,645
Congrats nice write up except for last part
....Hope you find work soon
Sweet pictures
---
2014 2LT/RS with spring edition package. Proud Litho Owner #28.
Congrats! Keep your head up and you should find work soon!
---
2011 SummitWhite 2LT/RS (SOLD)
2010 Black 2LT/RS (ZLRS) (Current)
ZL1 Appearance package, Flow Master American Thunder Cat Back Exhaust w/ QUAD TIPS, K&N Typhoon CAI, Ported VMAX TB, OEM GM Brembo Brakes Package w/ Hawks Carbon Ceramic Pads, Night Owl Halo Kit (WIFI), Rear Oracle Blue LED Bowtie, Oracle Ghosted Painted Side LED Markers.
Veteran Member
Join Date: Sep 2009
Location: South Carolina
Posts: 4,974
Congratulations!!
I hope a better job comes your way soon!!
---
2017 Camaro SS
South Carolina
Veteran Member
Join Date: Aug 2013
Location: Sin City AKA Las Vegas....baby!!!!!
Posts: 1,465
Great write up....love the pic with your 1st gen Camaro.....sliding over on unemployed bench...yes we will BOTH find work...VERY soon.
---
2013 2LT/ RS Blue Ray Metallic VERT..."Cami"
2010 Grabber Blue Mustang VERT......."Stella Blue"
January 2014 MC Member of the Month!
Congrats..
Short & to the point (wright up), awesome !,
sorry to hear the loss of the job.. theirs a better one around the corner,
Nice collection of Camaro's...
Welcome to our Elite club n' enjoy & thanks for becoming a part of our family
...
...
100% free webcam site! | Awesome chicks and it is absolutely free! | Watch free live sex cam - easy as 1-2-3
---
Getting way pumped up ..LOL(Never giving up !)
The all new Convertible (Born 1/11/11) !, Welcome to the Fleet !
SHADOW 2013 GBA 2SS/RS A6 Vert (2/13/14)
"FROST 2011 SIM LT1 A6 " FIRST VERT MOTM AUGUST 2013
*PROTESTING GM*
"GIVE ME MY13'IBM ZL1 vert GM!"
Congrats ... love the 68 and, of course, all 5th gens ... yours both look great ... glad the timing was good
---
2012 2SS / RS CRT; Additional Options: Highwing Spoiler, Sunroof, Window Tint, Splash Guards, Wheels, Nitro, Heritage Grill, MRT Louvers, Ported Throttle Body, Cold Air Inductions CAI, RX Sport Hood, someone's splitter, River City Strut Bar
Born On: 13 April 2012; Purchased: 27 August 2012
Member
Join Date: Jul 2012
Location: South Boston, VA
Posts: 375
Both are beautiful cars and I truly hope you find a much better job than you had, if that's possible. Keep your faith and don't give up. Again great cars.
---
:
Posting Rules

You may not post new threads

You may post replies

You may not post attachments

You may not edit your posts

---

HTML code is Off

---