Modern Camaro Sponsor Spotlight: Sparta Chevrolet
---
Welcome to the next installment of the ModernCamaro.com Sponsor Spotlight! This time around we're talking to Anna Bearinger aka little_bank_robber from Sparta Chevrolet in Sparta, MI!




First off thank you for sitting down with Modern Camaro for this interview!
Thank you so much for the opportunity!
What made you and Sparta Chevrolet want to become a sponsor here at ModernCamaro.com and how long have you been here?
The owner of our dealership, 'Dealer' here on ModernCamaro, (Davey to the rest of us)...turned me on to the site. He had made the comment early on that he could get more information here on Modern Camaro than he could get from GM in regards to the New Camaro. I came to this site to get information for my customers that I couldn't get at the dealership!
After getting to know the site and the great people here, the decision to become a sponsor was an easy one! I finally joined in May, 2009.
Has ModernCamaro.com helped your business? How so?
Well, gosh...where to start?! From getting information on the Camaro to many great friendships and even making some sales it has helped us all the way around. Product knowledge has to be the BIGGEST help for me.
Any plans for the future with Sparta Chevrolet and Modern Camaro?
Well, we plan to continue on with our sponsorship and be more active on the site. Sometimes things get busy here at the store and I don't get to post as much as I would like to. We will continue our relationship with ModernCamaro in any way we can.
So of course you're here to help the members of ModernCamaro.com with their Camaro needs, but something must have drove you to join a Camaro site over another car. What's the story behind Anna and the Camaro?
Well, it's really not that exciting of a story, sorry to say. Like most everyone else, the minute I saw the Camaro Concept I was HOOKED!! What a HOT car! Long story short...the only reason I'm not an owner yet is that my husband lost his job. One day soon (hopefully!) I'll join the ranks of Camaro Owners with PERMAGRIN!

Any final thoughts or words for the ModernCamaro.com members?
I would just like to thank the ModernCamaro family for being there every day and for being who they are! I love you guys! Just a GREAT group of people here. Also, Camaro Scotty and Eric were there to help me out early on and I would like to thank them for that.


Thank you Anna for taking some time out of your busy schedule to sit down with us! If you are in the market for a new Camaro give Anna a call at Sparta Chevrolet and they'll hook you up!
---
Rally Yellow 2SS/RS
Fifty years from now, when you're looking back at your life, don't you want to be able to say you had the guts to get in the car?
Great pic Anna! Why don't you tell folks how you got the nickname? :-)
---

"BBOMG - More than just a car show.....it's an experience!"
Need to contact me? layssenATaol.com
Veteran Member
Join Date: Oct 2008
Location: Wetumpka, Alabama
Posts: 8,645
Nice write up thank you Anna
---
2014 2LT/RS with spring edition package. Proud Litho Owner #28.
If i worked there, i'd have to kick the door open every time i entered or left, screaming "This is Sparta!"
---
Last edited by Turismo; 03-09-2010 at

01:11 PM

.
Great write up!!!! Love ya Anna!!!
---
SS-ERIC
Quote:
If i worked there, i'd have to kick the door open every time i entered or left, screaming "This is Sparta!"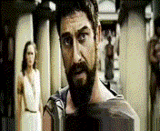 ---
SS-ERIC
Quote: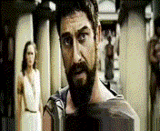 HAHAHA! yea!
---
April 2010 Member/Car of the Month

Gone but not Forgotten!
what a great movie..............
---
Brixton Forged
CM10 Wheels IN STOCK!!! RF7 SOON!!!!
Camaro/M3/M4 wheels in stock High Gloss Titanium
Quote:
Great pic Anna! Why don't you tell folks how you got the nickname? :-)
Congrats, Anna and Sparta.
And yes, what is up with that screen name?
Quote: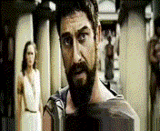 my thoughts exactly!
great write up, Anna!! i still wanna see you do your best "badger wiggle"
---
"All alone in my funeral home, playing in blood, there's just got to be something wrong with me" -Slayer-
Posting Rules

You may not post new threads

You may post replies

You may not post attachments

You may not edit your posts

---

HTML code is Off

---