"Central Texas C5 Coalition"
---
Friday night's car meet @ Dick's Sporting Goods in Harker Heights, Texas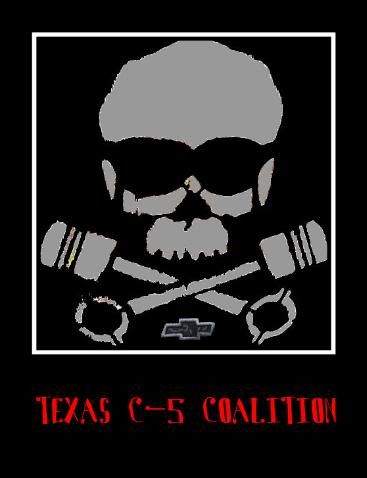 Camaro members in the area:
(Last-Update: Jan 2011)
1-Dforce0990 - IOM - Ft. Hood
2-mikebutry - summit white - Killeen
3-LSP2010 - IOM - Killeen
4-import_Killa - IBM - Ft. Hood
5-CamaroCawboy - IOM -Copperas Cove
6-TheReaper - RJT - Killeen
7-Punisher - IBM - Lampasas
8-fergi - RJT -Temple
9-2ss/ls3/simtx - SIM - Killeen
10-WoodyzSSbee - RY - Temple
11-NCRomine - CGM -Killeen
12-Bacon 2SS - RJT - Killeen
13-STR8MUSCLE - BLk - Killeen
14-Hagar - BLk - Copperas Cove
15-usa1camro - IOM- Harker Heights
16-jlugo -RY- Temple
17-BMBLB74 -RY-Killeen
18-Yellowcamaro -"Transformer Editon" -Ft. Hood
19-Goliath - SIM -Ft Hood
20-Boricua75 - IOM - Fort Hood
21-RdRokt - VR - Killeen
22-COPZ - SGM - Temple
23-Bonilla820 - SIM - Fort Hood
24-SMOKDU - IOM - Killeen
25-kunk1963 - IOM- Harker Heights
Come out and meet other local Camaro owners and enthusiasts.
Friday night's at Dick's parking lot in Harker Heights (around 7:30ish)
---
Texas Speed 1 7/8 LT Headers, Texas Speed High Flow Cats, Magnaflow 3 inch Cat Back Exhaust, SNL V2 Comp CAM, Texas Speed Underdrive Pully, G5CR CAI, Hurst Short Throw Shifter, JetFlo Mass Air Sensor
My car is exactly that; No one has to like it but me!
Premium Member
Join Date: Oct 2010
Location: Harker Heights, TX
Posts: 2,624
I'm gonna try and stop by if I can finish my Riders Edge Class in time...
---
Retired US Air Force & Loving Life!!!
2012 Corvette "Centennial Edition" Coupe
2012 Grand Sport 3LT