Los Angeles..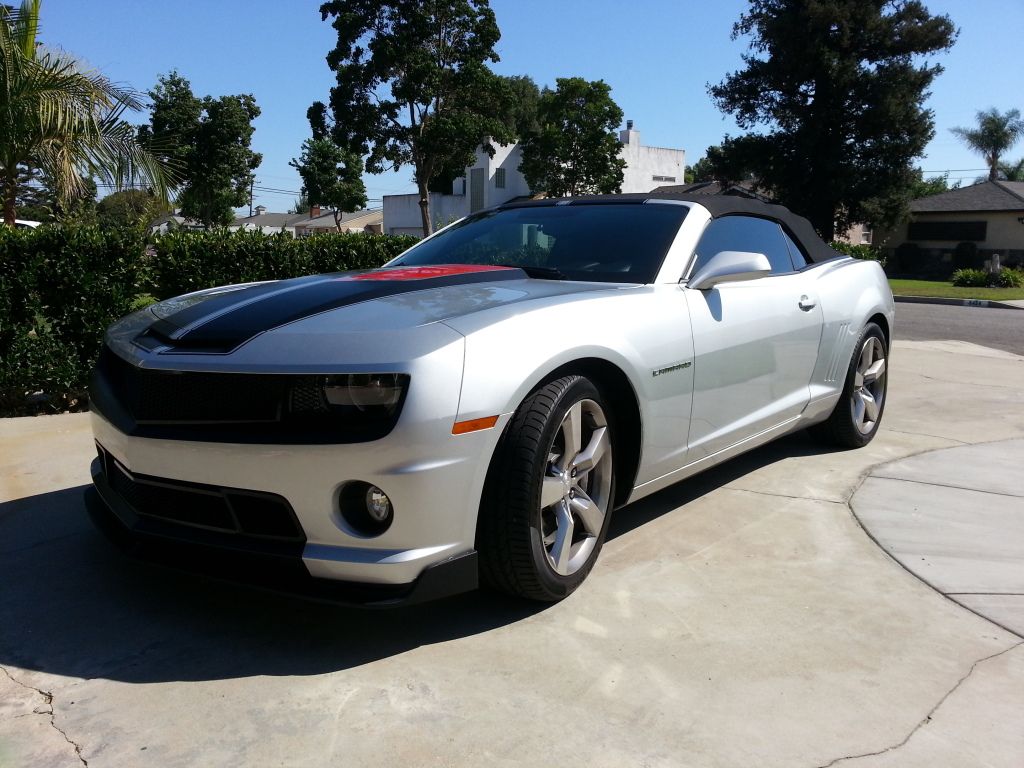 OK heres the thing, I ordered a 2013 1LE in January. The dealership and I had all the numbers in order until the car actually arrived. Once it did they wanted to jack up my interest rate another 2% so I pulled the plug on the deal. Yesterday I spoke with a different dealership and the Rep went far and beyond my expectations to give me a great deal. He even discounted the destination charge so the numbers are definitely right. I'm on the fence though because I do like the 2014s but I heard somewhere the 2014s have more of that dent resistant plastic surrounding the front and back end which Im not a fan of. Should I wait for a 2014 or go with the traditional and definitely FEROCIOUS looking 2013? your thoughts people? Feel free to contact me directly with your opinion. The reason why I want to jump on this deal so bad is because its pretty much the last fully loaded 2013 1LE in southern Cal....
I really like those tear drop rear lights, So,,,, I grabbed pretty much the last Fully Loaded 2013 1LE in Southern Cal. Purchased 7/27/2013
2013 2SS
Ashen Grey Metallic
1LE
RS
Navigation
Dual Mode Exhaust
Plus..... Premium Carpet Floor Mats, Trunck Mat and Cargo Net...
It's killy me driving a snail pace 80 MPH during this break in process. And I can't handle watching these Mustangs, Challengers and Chargers Pass me. is 100 miles enough to consider broken in?... JK I know I have to go 1500 Miles... This is going to be a long couple of weeks... and as far as trade in is concerned.... NO WAY.. This is my baby for ever..... Pics to come soon..... Thanks for your advice.. Peace !!!
I'm in Victorville Ca.
---
2011 LT, Flowmaster axle back, Vision Legend Wheels, K&N cold air intake.
This thread is old but meh...

Inland Empire (Yucaipa)
---
Mods:
Roto-Fab Intake & Big Gulp Air Scoop, ATI Super Damper & 5% Under drive Pulley, Dash-Logic controller, 3m Clear Bra, ZL1 Mirror inserts, GM Interior Ambient lighting, ZL1 Addons Splitter guard washers & rock guards, Hurst Shifter Billet Plus 6 Speed Short Shifter, Carbon Fiber Bow ties front & rear, ZL1 DRL lighting harness.