cruise this sunday?
---
i'm goin with other norcal people on a cruise from fairfield to napa and back, if anyone is interested let me know or check out
http://www.norcal-lsx.com/forum/showthread.php?t=73441
if there is anyone in the modesto area going i can meet you guys either in modesto or meet up in manteca at the bass pro. let me know!
---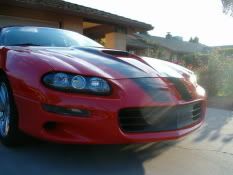 2000 Hard Top SS A4, #867, new set-up: poly uretheyne bushings, LS1 intake, ported TB, SLP Lid, SLP Smooth Bellows, Pacesetter LT's with Pacesetter Y pipe and stock exhaust, Eibach springs with custom shocks and an adjustable panhard bar by Sam Strano
new numbers: ??? RWHP ??? RWTQ