Went to see Next
---
Last night we saw Next. Yes, the Transformer's trailor played. I sooo can't wait to see this movie.
---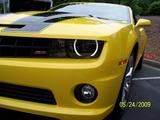 2010 Camaro RS SS LS3 (Bumble Bee) Vin#192 & 8 others made by GM and one Christine
ModernCamaro.com Founder / Former Camaro Disciple
Join Date: Jan 2006
Location: Chicagoland, IL
Posts: 11,842
Sweet, yeah I'm looking forward to it too BIG TIME!
cool. Alot of people are digging the promos for transformers. So how was Next?? lol
---
1994 Z28
Autobot
I would like to thank the person that came up with these fine avatar and signature's.

Next was ok.
---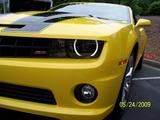 2010 Camaro RS SS LS3 (Bumble Bee) Vin#192 & 8 others made by GM and one Christine