6-27-07 HBO Transformers First Look
---
6-27-07 (Wednesday) HBO E 7:30 PM Central Transformers First Look
Also saw a new Chevy commmercial on discovery channel that had cobalt,tahoe and truck transforming into the vehicles. At the end it had a plug for the movie's opening date.
---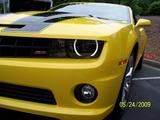 2010 Camaro RS SS LS3 (Bumble Bee) Vin#192 & 8 others made by GM and one Christine
thanks for the heads up
---
1994 Z28
Autobot
I would like to thank the person that came up with these fine avatar and signature's.

ModernCamaro.com Founder / Former Camaro Disciple
Join Date: Jan 2006
Location: Chicagoland, IL
Posts: 11,842
LKSJHFOAHRLIWEUQROWEGHE I don't have HBO.
But I did see that commercial earlier.
I saw another commercial today....PONTIAC
---
2005 CTSV BLACK LS7 Clutch/Flywheel/Slave, Tick Speed Bleeder, Tilton Clutch MC, RevShift Bushings, Domestic V8 Solutions (shifter, 8.8 Diff conversion, srut tower braces, sub-frame connectors), SLP cats, no cags, xpipe, bullet mufflers, Volante, iPod dock, G-force tune; 379hp 381tq.

Killing 5th gens like it is my job.
OMG OMG Just saw it, they have a scene that they showed the 5th gen burning out as it turned around. If you missed this YOU REALLY MISSED OUT!!! They talked about GMs involvement and how the director is blown away by the concept car. They also showed how most of the car stunts were done without CGI. This movie is going to be good.
---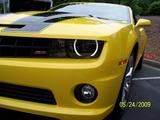 2010 Camaro RS SS LS3 (Bumble Bee) Vin#192 & 8 others made by GM and one Christine
ah man!!! i had class last night. anyone know if there will be another hbo 1st look???

I'm scheduled to see the movie tuesday july 3rd!!! can't wait.
---
1998 White Buick Regal GS
2002 Electron Blue Corvette Coupe
2007 Honda Accord Coupe
2009 Silver Metallic Chevy Tahoe
2011 Convertible Camaro SS comming soon!
HBOF THURSDAY 4:25 AM
HBOPLE FRIDAY 10:30 AM
HBOE SATURDAY 4:30 PM
HBOHD SATURDAY 4:30PM
---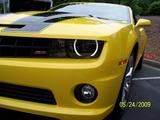 2010 Camaro RS SS LS3 (Bumble Bee) Vin#192 & 8 others made by GM and one Christine