Bumblebee in Commercial
---
Anyone see the new Radio Shack commercial?
A couple of RC Transformer cars knock on Grandma's door and play a recorded Christmans Carrol.
One of the toys is a 5th Gen Bumblebee.
---
Cheers, Steve SSOA F00-1363 CCSD #204
2000 Camaro SS Lt. Pewter, neutral leather, M6, Hurst, PEG2, ASR, defogger
SLP Chrome ZR1's, D-D exhaust, Bilstein, Castrol, cover, mats, fobs
BMR STB, SLP !CAGS, AAM Diff cover, Chrome Hood Insert, Zaino
Dyno'd at 312 RWHP, 321 RWT
http://camaroclubofsandiego.org
LOL......It's on about every 15 minutes it seems. I guess I could type I've seen it about 100 times. I didn't pay attention to the disclaimer along the bottom until I seen this thread.
Yep
Are you kidding? I see every Camaro that is on TV, even if its in the background.
---
1998 Camaro A4 7.06 @ 96.5 MPH NA 1.47 best 60ft
2010 Camaro Tube Chassis work in progress
---
Last edited by brandonppr; 01-01-2008 at

02:18 AM

.
you see the full one of BB and the truck going down the sidewalk first before hitting the door?
---
1994 Z28
Autobot
I would like to thank the person that came up with these fine avatar and signature's.

I've seen the commercial.. I just dont like the part where it slams into the door.. lol
---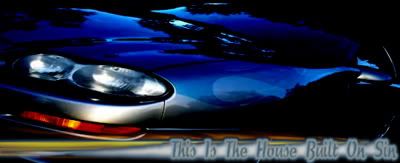 Join Date: Jul 2007
Posts: 206