Member
Join Date: May 2009
Posts: 123
LMR's Black and Carbon Fiber CAI's NOW AVAILABLE!!
---
Just finished our first batch of Cold Air Induction Systems. We are going to offer them in black and a carbon fiber finish. Give us a call at the shop to order yours TODAY!
Pictures of the Black CAI: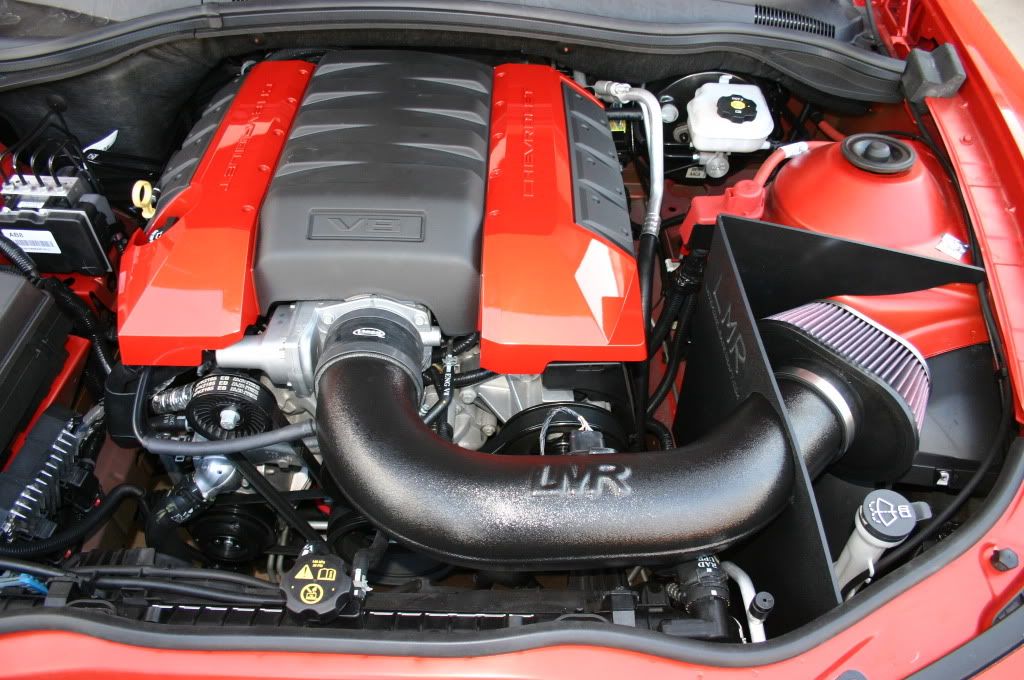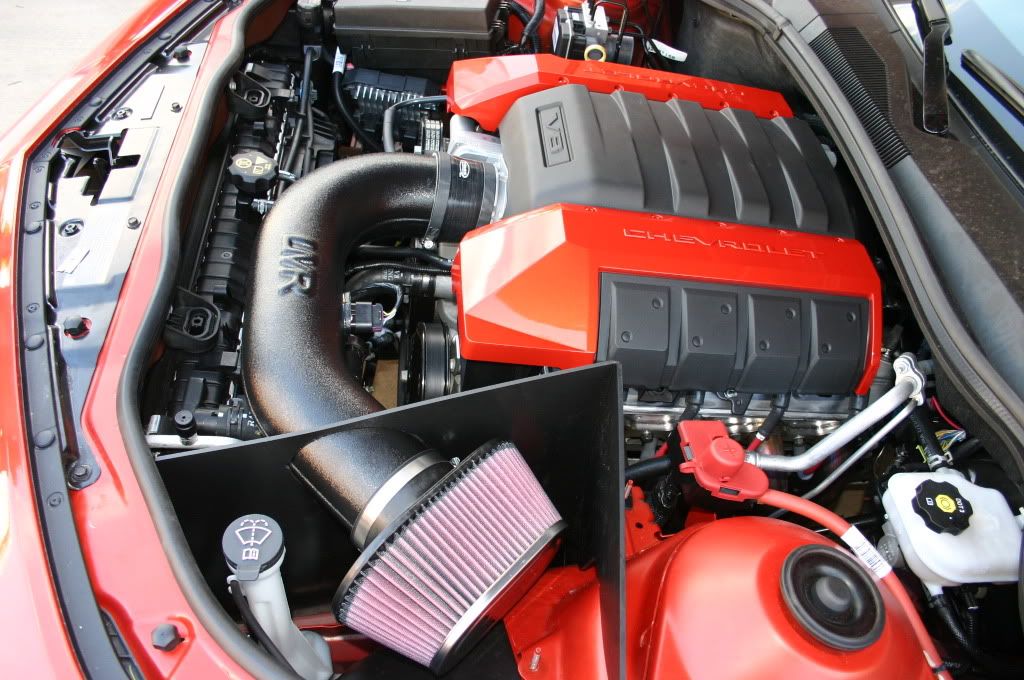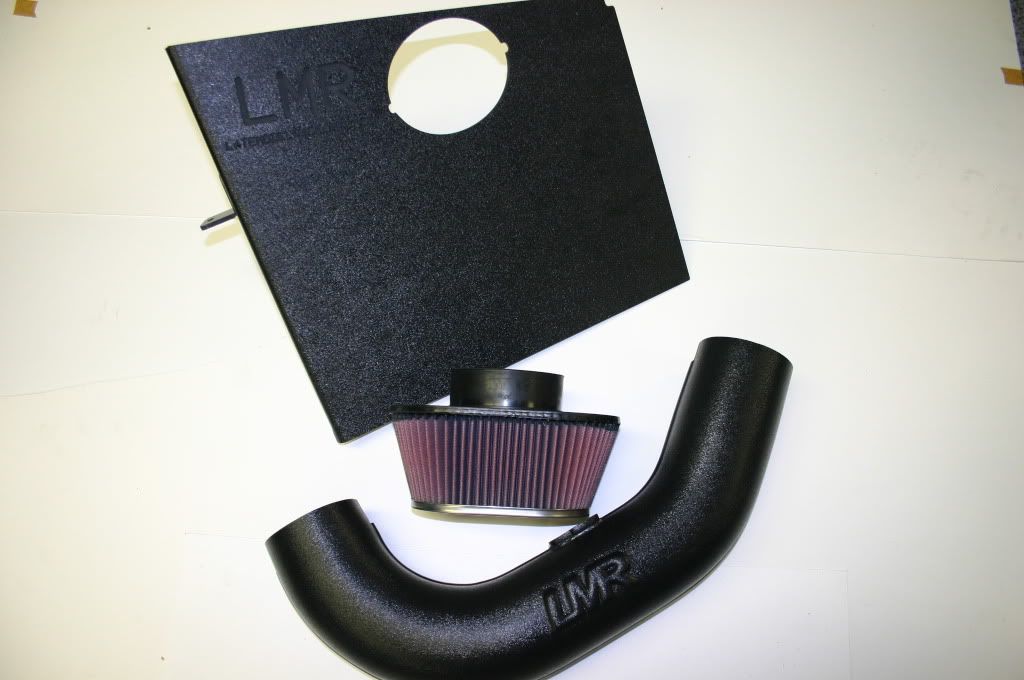 Pictures of the Carbon Fiber Finish CAI: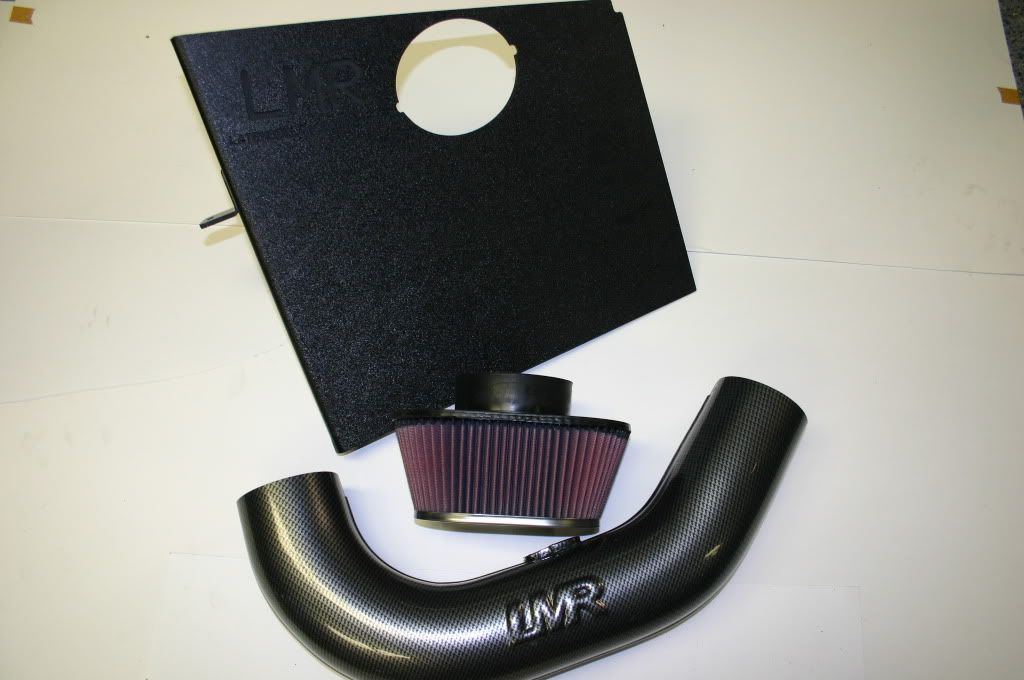 ---
2008 LSX SHOOTOUT CHAMPION
HOME OF THE FASTEST LS1'S IN THE WORLD!!
WE NOW BUILD SIX SPEED TRANSMISSIONS
Late Model Racecraft 713-466-9900
WWW.LATEMODELRACECRAFT.COM
PMs are tough, please call or email, thanks!
Join Date: May 2009
Posts: 21
Hell yeah good job, I want one!
I first saw the black and thought that would be fine until I scrolled down and saw the carbon fiber! Sweet!!! How much are both of those setups?

How does it get any fresh air. Is there an opening from the front grill or underneath that allows air to come up to the filter?
---
-1969 SS Convertible (real SS with factory A/C)
Mariner Blue - 350/5-speed. Owned since November 1985.
-2010 Camaro
2SS | M6 |
VR
w/
Gloss White Extended stripes
| 1 3/4" KOOKS | Magnaflow 3" cat-back | ADM tune (411 hp / 412 tq) | Halltech | MGW w/Race Knob | Spohn Trailing Arms | Hotchkis | TRS HID projectors | VMax ported TB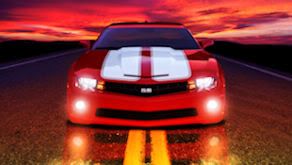 Join Date: May 2009
Posts: 6
It looks cool...but whats the hp/tq increase!?
I like how it's one piece, other is seen have been two, but they were metal also.
---
Quote:
It looks cool...but whats the hp/tq increase!?
---
Current: 00 z28 M6 T-tops
Past: 74 Stingray Vette, 99 Silverado 2500, 01 SS A4 T-tops, 95 z28 A4 T-tops, 96 v6 A4 T-tops (project), 97 v6 A4
RIP: 95 z28 M6
Looks nice, but do you plan to sell these as performance parts to the general public?
---
Still legal in 16 states. It's happy. It's fun. It's Happy Fun Car.
Do not taunt Happy Fun Car.
Join Date: May 2009
Posts: 21
There's a guy who already has LMR's cold air and there tune he has run 12.50's in a 2SS M6. LMR has seen 12 rwhp w/ no tune and 25rwhp w/ a tune.

Hope that helps