Vengeance Racing builds 496 Warhawk... Dyno Graph/Idle Video/Pics Inside
---
Im finally getting around to posting up about our recent 496 Warhawk build. We finished this project a few months back. GMHTP did a full feature on the build. All details can be seen at:
http://www.gmhightechperformance.com.../photo_34.html
Vehicle- 2002 SS Camaro... 32 ORIGINAL MILES upon delivery
Modifications Include:
ProLine/Vengeance Spec 496 Cubic Inch Warhawk Shortblock
-Callies Crankshaft
-Callies Connecting Rods
-Wiseco Custom Pistons/Rings
TrickFlow 235cc CNC Cylinder Heads
Vengeance Spec Solid Roller Camshaft- 266/274 .664/.674
Comp Solid Lifters
Manton 3/8 Hardened Pushrods
Jesel Rockers
11:1 Compression
ARH Custom 1 7/8x2x 3 1/2 Stainless Longtubes
ARH 3 1/2 Inlet x 3" Outlet ORY
SLP Dual Dual Catback
DMH Dual Electric Cutouts
Textralia ExoSkel Clutch Kit
GM Slave
GM Master
FAST 92mm Intake Manifold
Modified to 96mm
Nick Williams 96mm Throttlebody
Fast Toys 85mm Lid
Silicone Coupler to replace MAF
UMI K Frame/A Arms
UMI Torque Arm
UMI SFCs
UMI PHR
UMI LCAs
Eibach/GMMG Lowering Springs
Strange 12 Bolt Rear End w/ 3 :73s
MGW Short Throw Shifter
Built/Installed/Tuned @ Vengeance Racing
93 Octane
Speed Density
Video- Complete Walk Around- Cutouts Closed & Open
http://www.youtube.com/watch?v=Jp6kiLq2gXk
---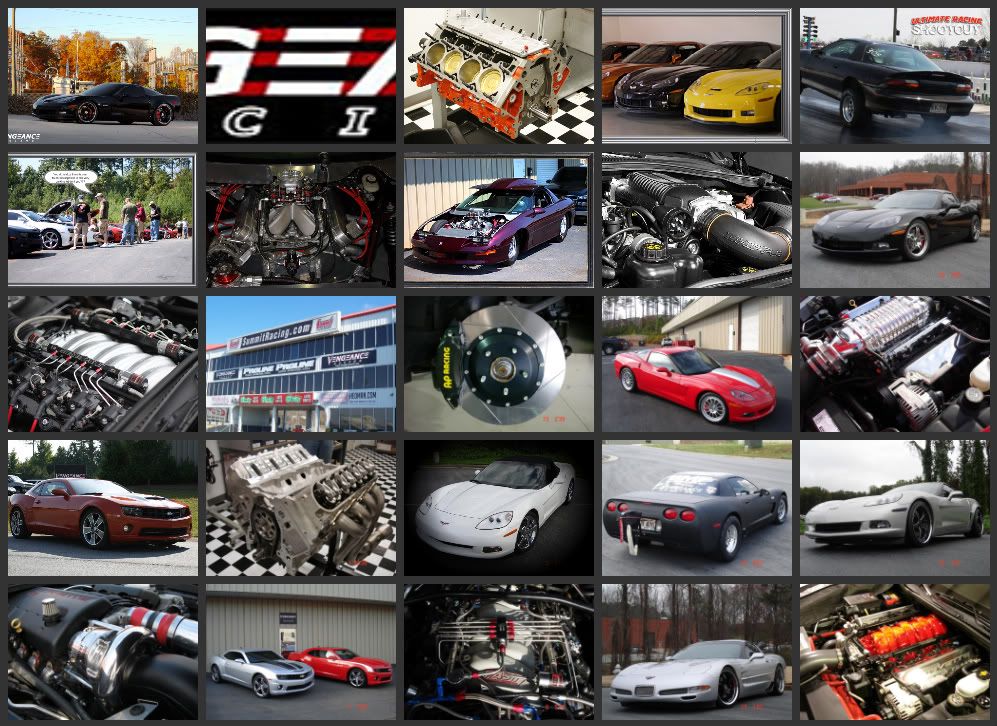 [email protected]


Orders/Tech-678-513-7105
Website-www.VengeanceRD.com
Online Store-www.VengeanceRD.com/Ecart/
Price Matching!!!