Vengeance Racing 440 LSX Dyno/Video/Results Inside
---
How bout this in your 2010 Camaro ??
Pulled this one off the dyno this morning guys....
Car: 2002 Camaro SS M6
Modifications Include:
ProLine/Vengeance Spec 440 LSX Shortblock
-GM LSX Block
-Callies Crankshaft
-Callies Connecting Rods
-Diamond Pistons/Ring Pack
-Clevite Bearings
-Katech C5R Timing Chain
TrickFlow 235cc CNC Cylinder Heads-6 bolt/cylinder option
Vengeance Spec Camshaft
Yella Terra Ultra Lites
Comp Lifters
Melling Pump
FAST 92mm Manifold
Modified to 96mm
Nick Williams 96mm Throttlebody
Fast Toys Air Box
Silicone Coupler
American Racing 1 7/8 x 2 x 3 1/2 Longtubes
DMH Dual Electric Cutouts
SLP Dual Dual Catback
RPS Twin Organic Clutch kit
Moser 9" Rear
Steel Driveshaft
315 Drag Radials
Built/Installed/Tuned (Speed Density)@ Vengeance Racing
582RWHP
534RWTQ
http://www.youtube.com/watch?v=CBqmIz6ENgM
---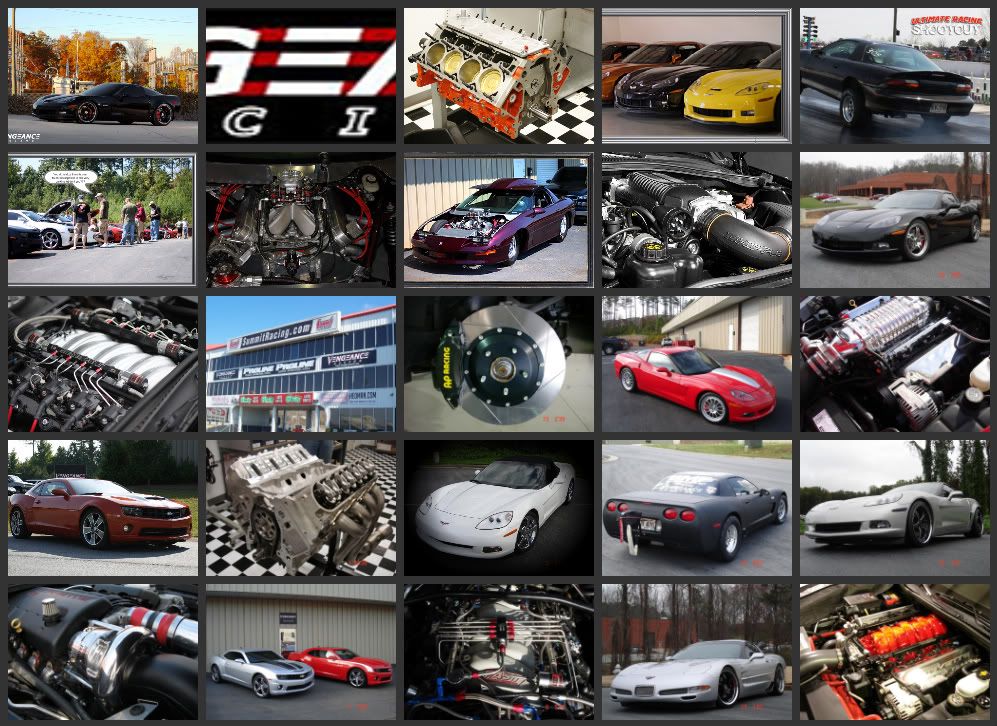 [email protected]


Orders/Tech-678-513-7105
Website-www.VengeanceRD.com
Online Store-www.VengeanceRD.com/Ecart/
Price Matching!!!
I wish I could put that motor in mine when I get it that is. But I am in California and it must pass emesions testing after the 6 years it is not required to be smogged.
---
Proud owner of a 2005 srt-4 on less boost and heat soaked put down 372whp and 395wtq. Building my 1973 celica hopefully running before police academy starts. Can't wait to own a new car off the lot. Looking into the 1lz