Kooks Group Buy - Last Minute Post
---
This ends tonight, was posted in the other area, but i wanted to give you all a shot at this.

ok, final pricing is in,
if you are interested you will need to PM me for info
The Group Buy is going to end tonight.

You will have until Wednesday to finalize the payments.

If you have asked about coatings, these prices are all with no coating.
I will not have info on the coatings until tomorrow, if we can do the coatings we will do them at the best price possible, if not you will not be held to the group buy if you want the coating and the price is more than you want.

This will likely never happen again on the Kooks Headers, and Exhaust.
---
sig removed
Man....you should've post on Camaro5 as well. I typically on the site instead of hear and there's a good chance I might have jumped in.
---
-1969 SS Convertible (real SS with factory A/C)
Mariner Blue - 350/5-speed. Owned since November 1985.
-2010 Camaro
2SS | M6 |
VR
w/
Gloss White Extended stripes
| 1 3/4" KOOKS | Magnaflow 3" cat-back | ADM tune (411 hp / 412 tq) | Halltech | MGW w/Race Knob | Spohn Trailing Arms | Hotchkis | TRS HID projectors | VMax ported TB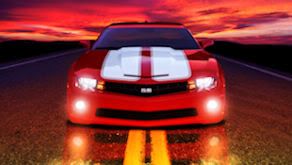 ---
Still legal in 16 states. It's happy. It's fun. It's Happy Fun Car.
Do not taunt Happy Fun Car.
I did post in both of those places,
sorry if you missed the sale.
---
sig removed