Muffler delete
---
I heard a few vid clips of the SS with the muffler delete. Its really growing on me. Are there any power lossess though running no mufflers?
Ok, thx for replyin. Thats what I was afraid of. I was lookin at one car that has this done and they were sayin he picked up a lil power but i dunno. I have done extensive dyno testing on my race car and it usually made more power with mufflers than straight headers..
Not a bad idea, but I was tryin to keep the cost down plus Im not crazy about the look of the stock mufflers. I just stumbled across a chambered exhaust from Stainless Works, its almost identical to the factory chambered exhaust I had on my 67 RS/SS...Decisions, Decisions....
I already pitched my stock mufflers and headers...so I defintely know what you mean. I spent more than I should have...and that being said...I wouldn't change a thing...and I'm still paying the bill.
The cut-outs are worth a little sacrifice...I promise!
---
Life is Good!
2010 SYNERGY GREEN 1LT/RS
ModernCamaro Car of the Month Nov 2010
Camaro5 Car of the Week Jan 31 2011
---
Last edited by Envy; 03-24-2011 at

04:37 AM

.
Copy that, I thought for some reason that u were runnin stock mufflers with a cut out. Very cool. I hear ya on the payment plan!! Thank god 4 VISA!! LOL
Electrical cutouts and muffler deletes are two TOTALLY different things and several people have posted on here that there were no gains on the V8s, but I don't recall any losses.
I WOULD expect losses on certain vehicles with cutouts, but with the muffler being at the end of the exhaust, I wouldn't expect any losses.
Those with ACTUAL experience should chime in.
---
2005 CTSV BLACK LS7 Clutch/Flywheel/Slave, Tick Speed Bleeder, Tilton Clutch MC, RevShift Bushings, Domestic V8 Solutions (shifter, 8.8 Diff conversion, srut tower braces, sub-frame connectors), SLP cats, no cags, xpipe, bullet mufflers, Volante, iPod dock, G-force tune; 379hp 381tq.

Killing 5th gens like it is my job.
This is mine on the dyno , I have the SLP Loudmouth (muffler delete), it put down 373 at rear wheels. I personally love the sound. I think it had a whole different feel after the muffler delete, almost as if the powerband changed....Its not the greatest video, if I find more I'll let you know.


---
Rodney Updegrave
2011 Chrysler 300C, 1954 Cadillac Coupe De Ville,1949 Pontiac Woodie Wagon,1972 VW Beetle Roadster, 2004 Baja 25 Outlaw
www.fquick.com/rodster56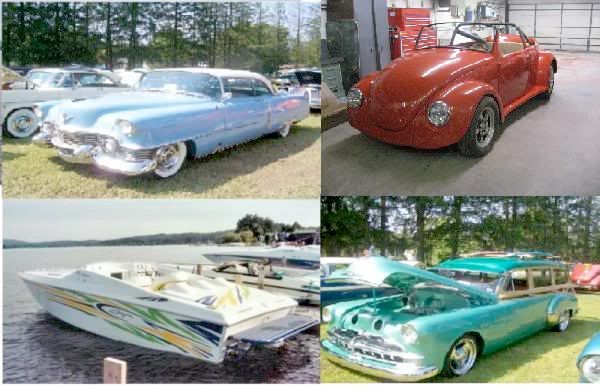 Junior Member
Join Date: Aug 2009
Posts: 72
I had mine cut out and straight pipes welded in place...there is no loss of HP at all doing this. The sound is another thing altogether, some love it, some hate it. Electric cut outs aren't cheap by any means plus the install is a bit involved ($)... My set up was 200 out the door
---
CGM 1SS/RS LS3
468 rwhp
430 rwtq