RX Billet Power Steering Pulley's!
---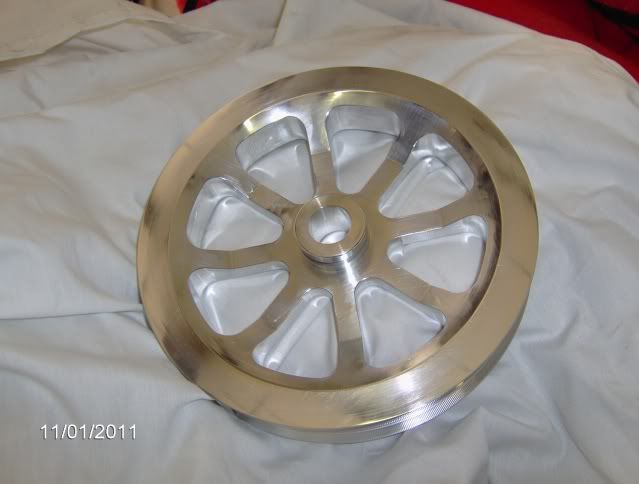 Direct replacement for your stamped steel OEM unit. Looks great and fills in the dark spot in your engine compartment.
$169 shipped.
Also have the Alternator, tensioner pulleys.
PM for ordering info.
Buy the complete set for $350 shipped consisting of the power steering, altenator, indler, and tensioner.
Member
Join Date: Jul 2009
Location: California
Posts: 259
Will these work with the E-Force set-up?
I am having a cam job done and going with a 3.25 pulley on S/C.
Do you make diff sizes for S/C setups?

Thanks
---
2010 2SS/RS RJT, ADM CAI, Borla Shorties, Borla "S" Cat Back, Edelbrock E-Force Supercharger, GMS Wires, Rear Trailing Arms, Rotors, End Links, Tunnel Brace, Rear Tie Rods, 1G Suspension Package, Stage 3 CNC ported heads, R12 Custom Ground Camshaft, Meth Injection, GMS Custom Tuned, Norris Catch Can, MTI Brake Lines, Pfadt Coilovers, Sway Bars, Camber Kit, and Rear LCA Reinforcement, , AAC Footwell, Trunk and Dome LED Lighting, RED B/A Pedals, Ported TB, 621RWHP/584TQ