Engine illustrations of the LS3 and L99
---
The LS3 cam gear looks like something you would expect to see, but the L99 looks much different. It's obviously more than just a timing chain cam sprocket. Wonder if that is something to do with the AFM system ??????
Also look at the top of the L99's Pistons Compared to the LS3.
L99 = Automatic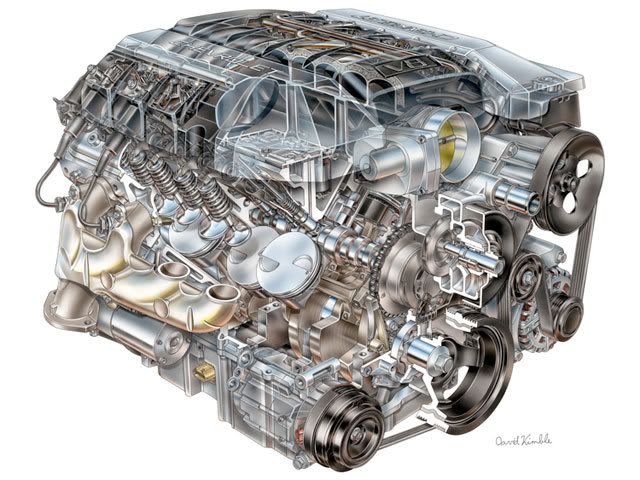 LS3 = Manual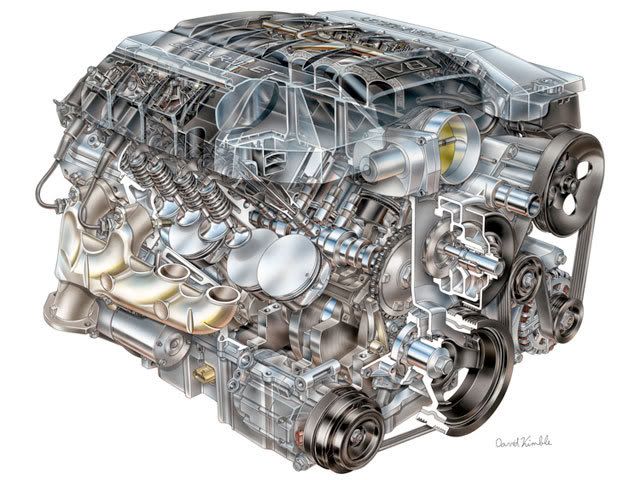 Thanks Slug im still uploading pictures of the launch party lol
Join Date: Jul 2008
Posts: 86
I'm guessing the cam gear is for VVT.

The valve reliefs in the pistons are probably also VVT related. only 1 is 'funtional', which allows the piston to be installed in either orientation.
im gonna "pretend" i see a difference
\
---
Quote:
Facebook has sucked me into Farmtown.

What can I say I love virtual plowing.
You can also see the solenoids for the AFM on the L99.
---
Quote:
im gonna "pretend" i see a difference
\
One's on the left, and one's on the right....
---
2010 Stock IBM 2SS/RS
I found $80 in my jeans pocket. The kid in me said "buy nerf guns and candy!" But then the adult in me said "buy vodka, nerf guns and candy!"
Join Date: Aug 2008
Posts: 401
very little difference how is there a 30hp difference?
did they tune it differently or what
or are they just saying that?
Join Date: Sep 2008
Posts: 29
The L99 and LS3 are two different motors. The l99 has the active fuel mangerment on it and the ls3 does not. The l99 is a more fuel efficent engine then the ls3 and its getting mated with the auto since the auto is not as efficent as a manual.