We finally installed our first prduction Cold Air Induction System on a 2010 Camaro SS! This is the same car that baselined 356rwhp two days ago. He came back on friday to install our first cold air induction system. Here is the dyno graph....
First run was bone stock
Second run was LMR Cold Air Induction ONLY
Third run was LMR CAI and TUNE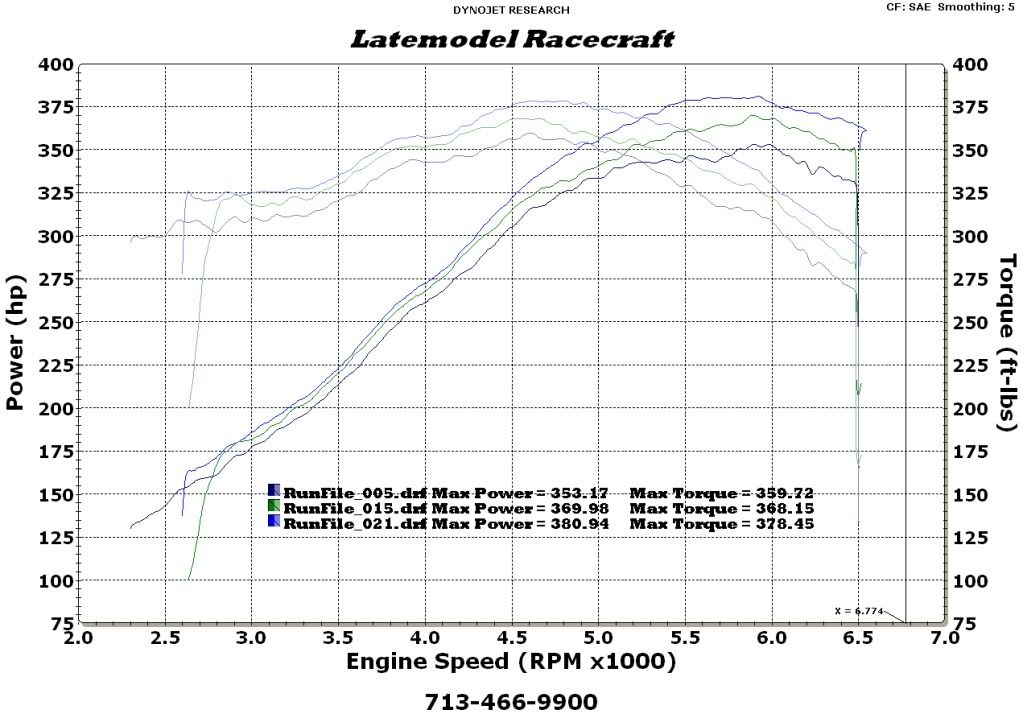 We got almost the exact same results as our prototype. All test runs were made under the same temperature conditions. Who knows what this thing would make if we let it sit over night and cool off.
If anyone has any questions or would like to place an order, please feel free to shoot me an email at
[email protected]
or just give me a call at the shop.!
http://www.youtube.com/watch?v=F7c390BgIE4