REGISTER HERE:
http://www.speedventures.com/events/eventdetail.aspx?id=389
Clear your schedules for the weekend of
October 20th and 21st!
>>>>>>
10/20 will be track day at Buttonwillow raceway
: a diverse, 20-turn road circuit track featuring 3 miles of pavement! Racing will be available for the full day, (at a discounted cost of $150 OR LESS) and to
all
skill levels! PLUS we are currently working on procuring the skidpad for those who want to throw down on some autocross.
The venue
:
Buttonwillow Raceway Park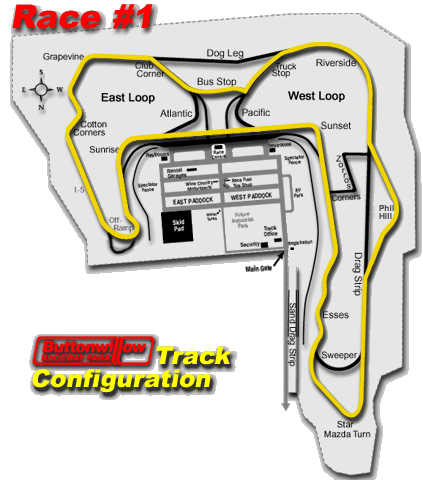 One of our CVC members tearin up the track in his Camaro:
>>>>>>
10/21 will be BBQ day!
Come enter the first
CA Camaro car show
, eat some grub, and relax with your fellow Camaro enthusiasts! Last year was great, let's do it again! Info on the BBQ location will be released shortly!
Hotel options are as follows:
MARRIOTT:
3801 Marriott Drive
Bakersfield, CA 93308
Call 1.800.228.9290 and specify the Springhill Suites Bakersfield hotel,
group code is CAR CLUB
. There are 30 rooms, rate is $119 a night, which is a deal due to the NHRA competition in town that same weekend. You do NOT need to utilize both nights if you do not want to.
BEST WESTERN:
Best Western Heritage Inn
253 Trask Street
Bakersfield, CA 93314
Ph: 661-764-6268
Room rate of $76.50 + tax
ask for the corporate rate
.
It's located off the I-5 and Hwy 58. there are truck stops near it which means late night noms.. Wendys, Blimpies, Subway, McDonalds etc. They actually have vacancies.
MOTEL 6:
(Recently renovated)
Motel 6
20645 Tracy Ave.
Buttonwillow,CA 93206
Phone: (661) 764-5121
The total for the room which includes tax: $49.07 per night.
80 Rooms Total however there are two suites that are available and is about 60 bucks per room if you want to list those.
Rooms come with cable, and free wifi....... A plus for those uploading pics or video. lol
Parking lot is very private with only one access point from the front entrance. Cameras are surrounding all angles of the parking lot. And the night crew walks the lot every hour.
They are already use to car people worried about their cars, so they do all they can to make guest comfortable for that.
We have to call in for the reservations, trying to book online and will not receive discount.
When you call
say you are booking for the raceway event
to get the discounted rate.: