Discussion Starter
•
#1
•
Well, my a/c has never worked, and the engine bay was so cluttered i couldt even change spark plugs. Plus i live in western washington where we get mainly rain and clouds. Id say it dropped probably around 40 pounds off the front end of the car. Im not sure if it made any HP gains, it was on one belt as opposed to the 4th gens whos a/c is on a seperate belt, I guess the previous owner installed a custom a/c kit that uses the stock thirdgen a/c components. One thing i did notice is i used to have a thumping noise when the car would run, now its gone, must of been something to do with the a/c.
So here is what i did.....
First i went to the junk yard and found a NON-A/c car, took the heater box from the firewall out of it. It made ALOT more room under the hood.
then i removed all the lines and canister.
then yesterday i removed the condensor(?) which was easier than i thought it would be. Im very happy with the results and am going to change spark plugs today lol.
I also removed the AIR system when i did my header install.
Before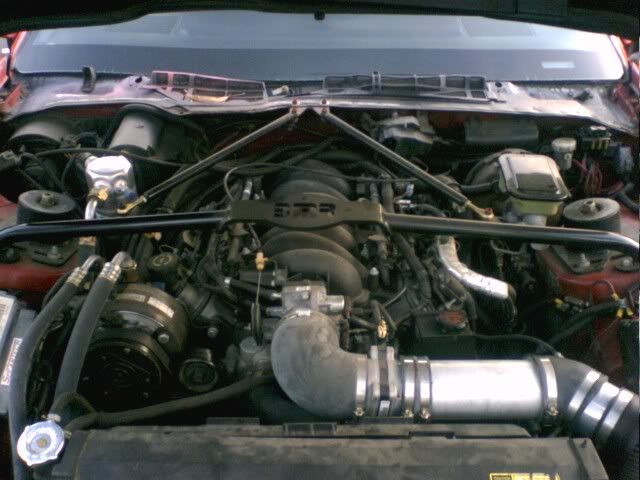 After
Im thinking of getting some corvette fuel rail covers now to clean it up even more.