Discussion Starter
•
#1
•
I have covered 1000km in my Camaro, had the oil and filter changed today, (it's just the way I am!) When I picked it up, I asked the salesman about running in and he said (I quote) "Oh not too hard on the gas and keep her at below 3000rpm" but he didn't seem overly sure that it needed running in or for how long!! I couldn't find anything in the owners book-and I have been using no more than 1/2 throttle and not exceeded 3000rpm!! Whats the general concensus for running in, I know this can be a touchy subject (like exhausts
) But it's killing me not knowing as much as not being able to nail it :lol:
I have the induction kit on order through here but am still unsure what exhaust to get-I want more noise than standard but not LOUD!! The clips on youtube just dont help
And why do the exhausts seem to come in x and y configurations (headers by these guys, mid by those guysetc) does no-one offer a full system from headers to tail pipe with highflow cats? or am I asking too much? If I did have a full system would it be louder than I want?
I am soo loving this car though, never owned a V8 before, (had a tuned 3.6L V6) but that was crap in comparison to this car....How much low down torque ?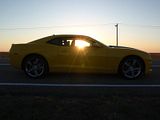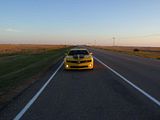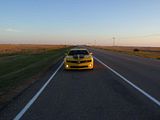 And how fast for such low rpms??