Discussion Starter
•
#1
•
Hey everyone...She's home!
Got the call yesterday around 2:00pm.
My son and I drove up to Denver to finalize the paperwork and get her home.
We left Denver around 6:30pm and barely outran an incoming Snow Storm all the way back to Colorado Springs...and it was dark outside. (Not the best conditions for driving your Brand New Camaro home in.)
BTW...I'd like to thank Dave Koprowski (My Sales Manager), Claudette Sandlin (My Finance Manager), and Jesse Chabolla (My Sales Order Manager).
These people were an absolute pleasure to deal with! :thumbsup:
Straight up...no surprises, Sold me the Camaro at MSRP, honored the USAA Discount ($750), and the GM 60 day ($500)...and cut me a break on everything else I wanted at Financing.
If you live in Colorado...I highly recommend going to Emich Chevrolet in Lakewood! They will treat you right!
I only have a garage pic right now because of the Snow. (You'll see in the second Pic) Better Pics to come this weekend when the weather gets a little warmer.
Dave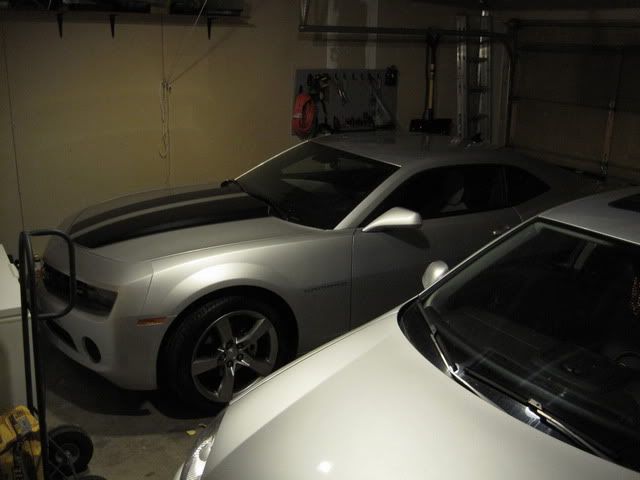 Outside this Morning!