·
ModernCamaro.com Founder / Former Camaro Disciple
Discussion Starter
•
#1
•
http://www.cnn.com/2009/HEALTH/07/28/spinal.injury.blue.dye/index.html
Warning - you may temporarily turn blue!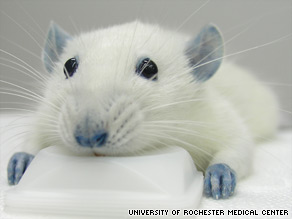 Researchers at the University of Rochester Medical Center found that when they injected the compound Brilliant Blue G (BBG) into rats suffering spinal cord injuries, the rodents were able to walk again, albeit with a limp.

The only side effect was that the treated mice temporarily turned blue.