Discussion Starter
•
#1
•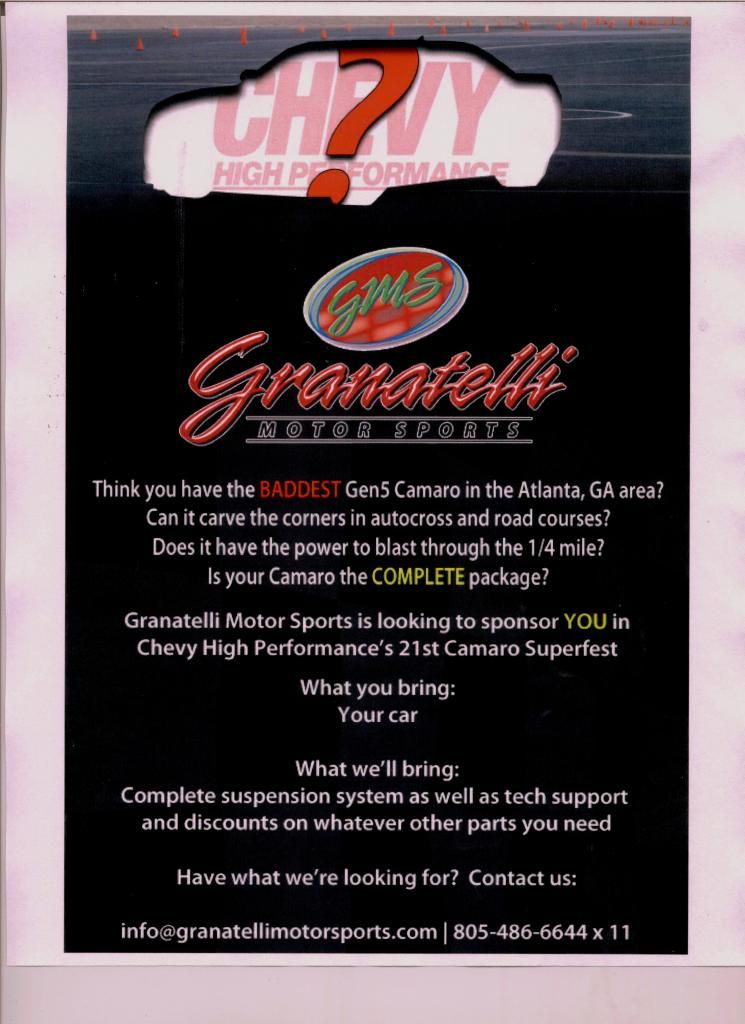 Atlanta Dragway in Commerce, Georgia on the weekend of June 1-3, 2012.
Chevy High Performance Magazine - Street Machine Challenge
"You Build It, We Test It!"
Chevy High Performance has announce the Second Annual Chevy High Performance Magazine Street Machine Challenge.
The format is the sameas last year. This year's challenge will take place at the Chevy High Performance Nationals at Atlanta Dragway. With the Nationals being in such a prime location, this will be an excellent opportunity for all competitors and manufacturers to showcase their cars and products to a large group of performance minded enthusiasts.
To participate, Chevy High Perf will hjave their own drivers that will get behind the wheel of each invitee's vehicles and place them through the following challenges:
- Three runs down the dragstrip
- Autocross
- 60 to 0 braking
*During testing, manufacturers will be allowed to make similar number of runs in each category; the quickest overall time will be included in the event coverage.
This is an invitational only event
and Granatelli has been invited. We are looking for a local boy who is ready to race under the Granatelli Banner. We need you to get in contact with us ASAP so we can submit your entry on both yours and Granatelli's behalf.
To be considered, simply email us at
[email protected]
with complete details on your 2010-2012 Gen 5 Camaro street machine, including high-resolution images of the exterior, interior, and engine bay.
The only restriction we have:
- Tires are limited to a 180 treadwear rating
- Pass safety inspection
- Finished vehicles only with paint and full interior
Clearly we are looking for a serious machine here. If you think you have what it takes please get with us Post Haste
Joe R Granatelli