Discussion Starter
·
#1
·
It's no secret that the latest generation of slave cylinders GM has been putting in their performance cars have drawbacks. While the newer slave cylinders did much to alleviate some issues the older units had they actually have a much more severe issue to deal with.
Many of the aftermarket companies are blaming the entire bearing assembly for failure. Upon research, we've discovered that the bearing itself isn't the issue it's the plastic piece upon which the bearing rides. This piece, when hot enough, disintegrates and causes some pretty catastrophic failures. This not only kills the slave cylinder, it also almost simultaneously kills the clutch in the process.
Here is a perfect example of this issue that happened to a Gen 5 Camaro. In this picture you can see the black plastic bearing support got too hot and failed causing the release bearing itself to eat into the support until it melted to the center part of the slave assembly. After this happens the clutch will not disengage because the release bearing will not move, also in this case it melted the internal seal causing the hydraulic fluid to soak the clutch assembly and cause it to fail as well.
[URL="
[/URL]
This is the exposed plastic bearing support that retains the bearing on a new slave cylinder.
[URL="
[/URL]
After discovering this weak point of the slave cylinders in all manual trans C6,C7, Corvettes, Gen 5 Camaros, 1st and 2nd Gen CTS-Vs, and G8 GXPs we developed a billet steel replacement for that plastic bearing support. The OEM on the left and the new billet steel on the right.
[URL="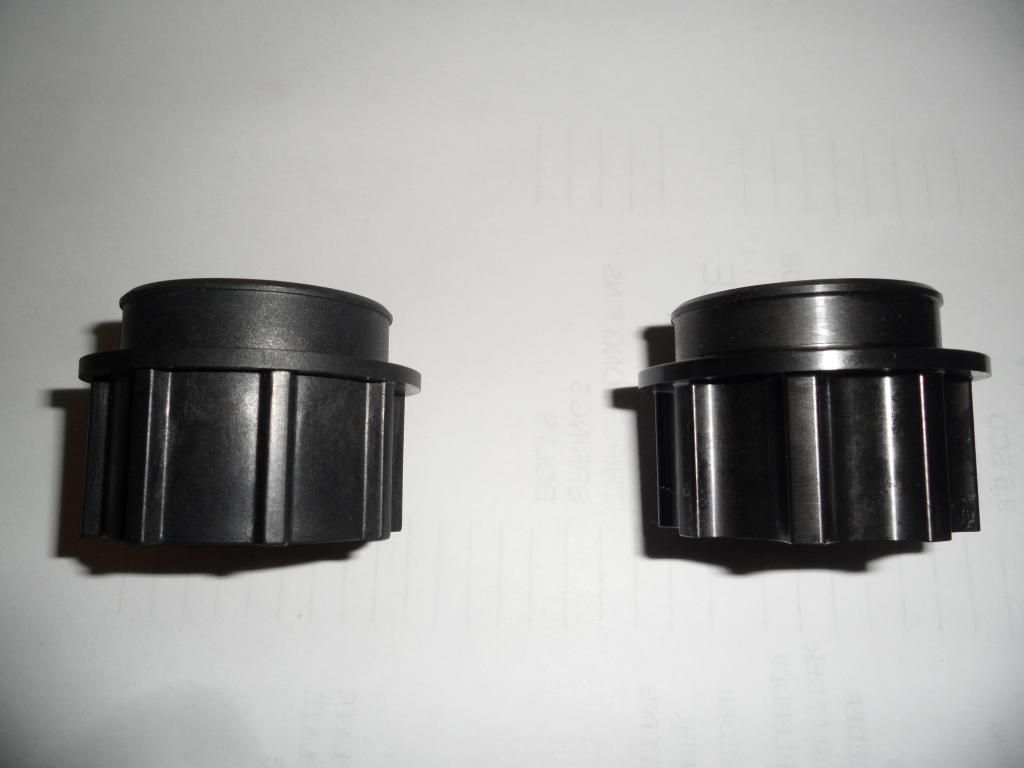 [/URL]
This simple upgrade not only takes the weak point out of your OEM slave cylinder it also has tighter tolerances then the OEM piece which helps reduce the amount of bearing movement that is typical at high RPM shifting and rapid gear changes. What does this mean for you? A dependable hydraulic system that doesn't require you to re-engineer the system and measure for setup height, etc. like the aftermarket replacements out there and still allows you to actually abuse the vehicle at high rpm without failure.
Another added bonus is that in a few years when your slave wears or the clutch is getting a replacement, simply remove the billet support from the old slave and reinstall on the new unit!
If anyone has any questions just let us know, this unit works with every single aftermarket clutch available as well as all OEM clutches! It's a MUST HAVE for anyone with these types of slave cylinders!