Discussion Starter
·
#1
·
Got a new Camera so thought I would shoot a few pics of my collection of 5th gens. Rearranging the spare room to more of a collection show off. Still alot of things just sitting in boxes but wanted to put up the 5th gen shrine right away. The stuff on the table will probably be put away when I get into other areas of the room. But just showing you what i put out.
First off
Bumblebee and all his glory holding up the certificate for the CZ28.com die cast. (And yes the wallpaper sucks. Its vintage 1930's in my spare room up on the 3rd floor. Sorry for the eyesore behind the pics.
)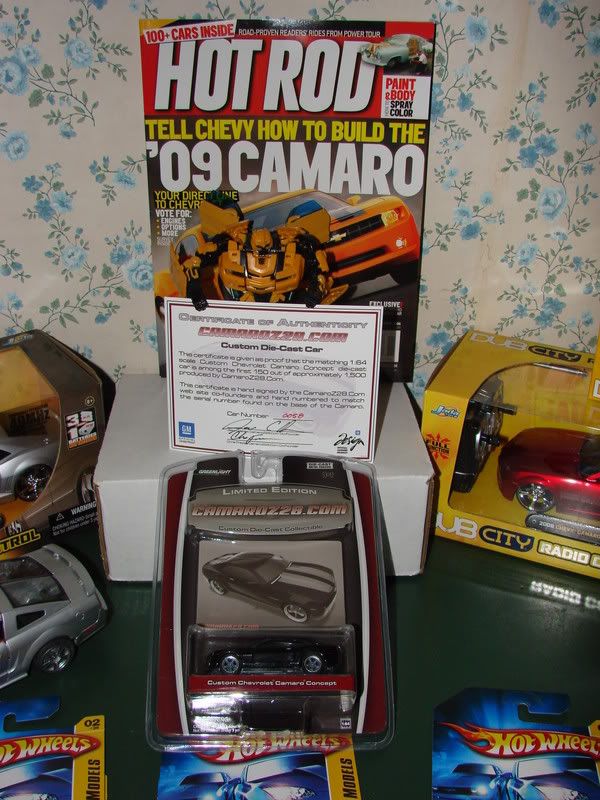 Pan away a little more and you see the other 5th gens. And yes on the left that is a Mustang its Grimlock an Autobot. Just like the way he looks next to the silver 5th gen.
another left side shot. Shows more of the different muscle cars I collect and the Autobot Sideswipe and a little tikes 1969 Camaro. Yea when we have kids they will be brought up RIGHT
alot of muscle cars from hot wheels and matchbox over the years and this was from just one box
: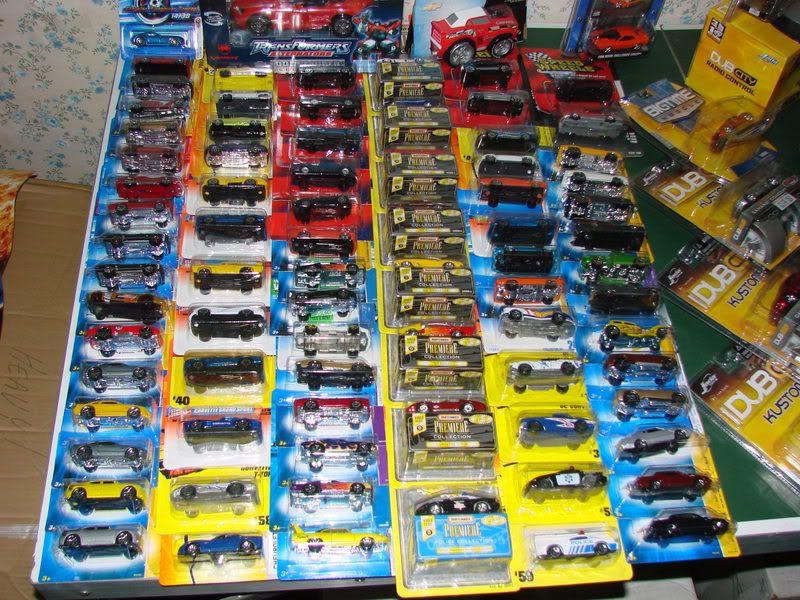 Full table shot: