Discussion Starter
·
#1
·
thanks to 2k1SunsetSS over at CZ28.com for providing the pics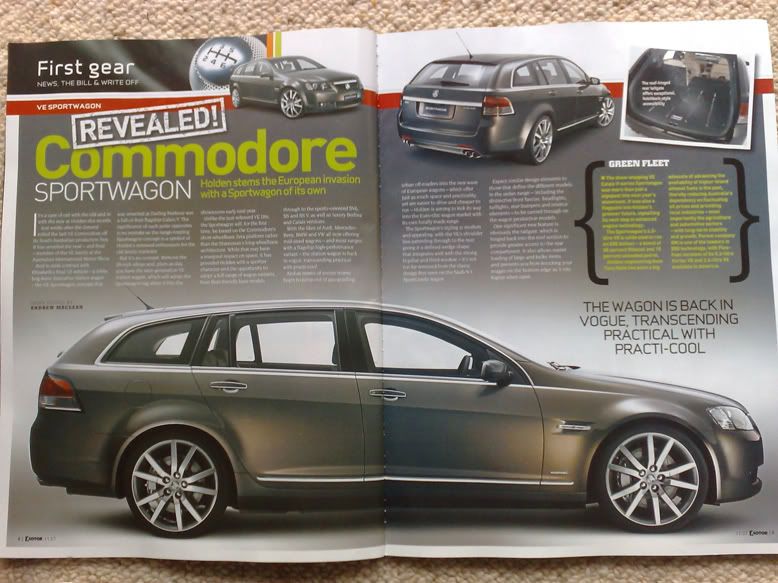 and another in the know over there guionM for this:
guionM :

Expect a Pontiac G8 wagon here for the 2009MY.
The upcoming G8 and the prospect of the one-of-a-kind Ute is gathering all the news.

Importing the wagon to the US was part of the case for the Commodore wagon. GM North America wanted to do away with it in favor of shipping to Australia a small crossover from the US in it's place.
I have no clue on how they intend to market it, just that it's on the board for Pontiac after the 1st year of production.

As far as I know, they could bring it over only as a DIV6 w/automatic or they can bring over just a GXP version with an LS3 and a stick.

The wagon will be considered a truck under current rules, and therfore actually contributes (based on sales, probally almost insignificantly, but still in a positive way) to boosting GM's CAFE for trucks even with a 400+ horse V8, so no telling.
SWEET!!