Discussion Starter
·
#1
·
Press Release Link:
http://media.gm.com/servlet/Gateway...ws/viewpressreldetail.do?domain=2&docid=38554
Snips from the article:
GM recently received the Corporate Energy Management of the Year Award from the Association of Energy Engineers (AEE) at the association's annual conference in Atlanta.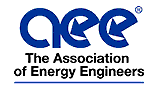 The award recognizes the company's worldwide leadership in energy efficiency and renewable energy, according to AEE.
General Motors reduced energy use at its global manufacturing plants by nearly 15% over the last five years, while it increased vehicle production by about 4%. Total BTUs used by GM worldwide over the past five years decreased by 17.6 trillion BTUs. Calculated on a per vehicle basis, GM's energy consumption per vehicle produced dropped by more than 18%. These energy savings reduced greenhouse gas emissions by more than 20% per vehicle produced, or about 2 million metric tons.
...GM has an existing major solar photovoltaic installation in California, and one under construction, on the roofs of two warehouses there. The solar array located in Rancho Cucamonga is one of the largest in the U.S., providing half of the electricity needed to operate the facility and sending unneeded electricity back to the local power grid. Recently, output from this site provided enough energy to power 210 homes for one month.
Very impressive! :thumbsup: