Discussion Starter
•
#1
•
Every winter we are reminded how lucky we are to be auto enthusiasts in Southern California. While enthusiasts across the country are prepping for the holidays and Winter projects, we get to cruise all year long.
With that in mind, John Hotchkis decided to organize our first
H-Team car cruise
through some of the most well-known driving roads in the world - and pair it with a car show that benefits a very worthwhile charity - all on a Sunday morning in December!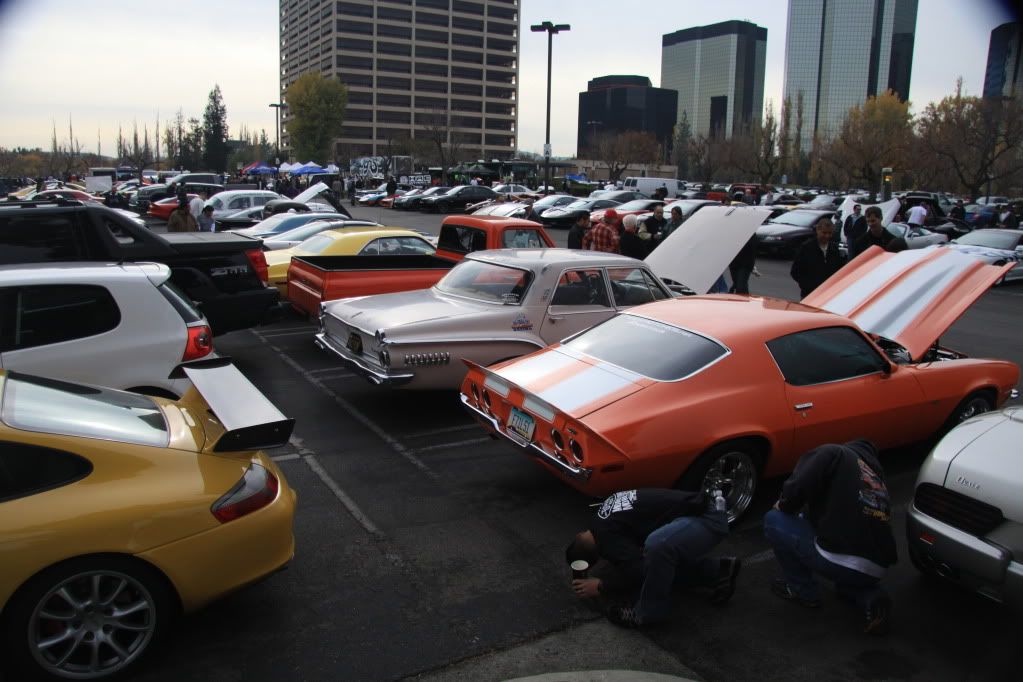 For those not in the know, the H-Team is an exclusive group of drivers that run Hotchkis Total Vehicle Systems - but joining the H-Team requires more than just suspension parts. All members share a common belief: that cars are built to be driven, and driven hard.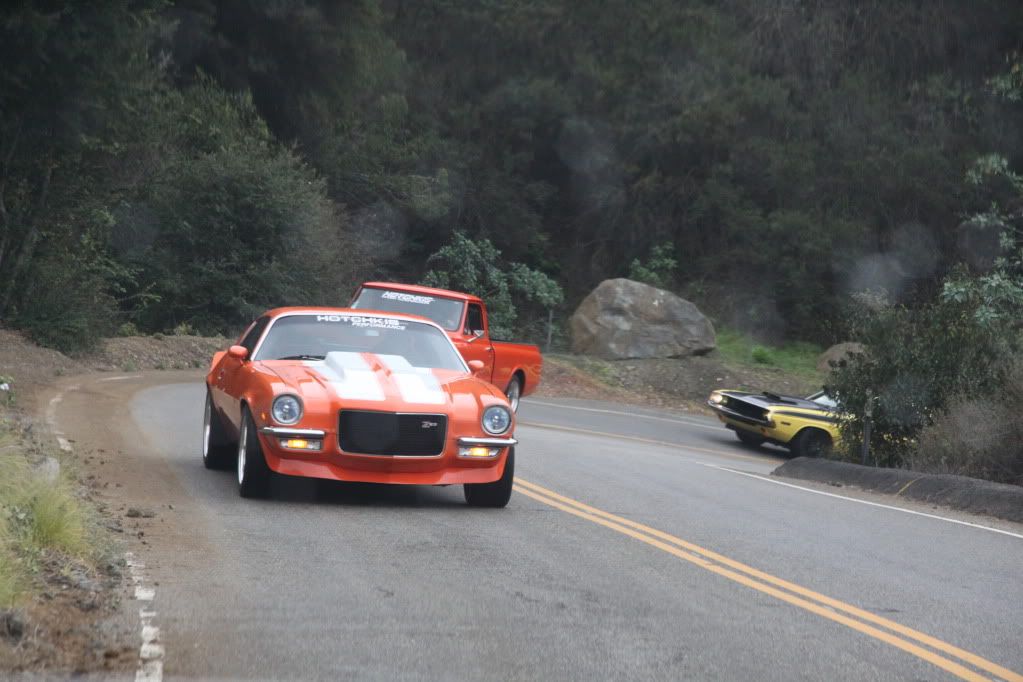 This H-Team cruise included Mike and Barbara Hickman in their Chevy C10, Dan Weishaar in his 1962 Dodge (his Road Runner is in the Hotchkis shop getting a roll cage), Rob Phillips in his C10,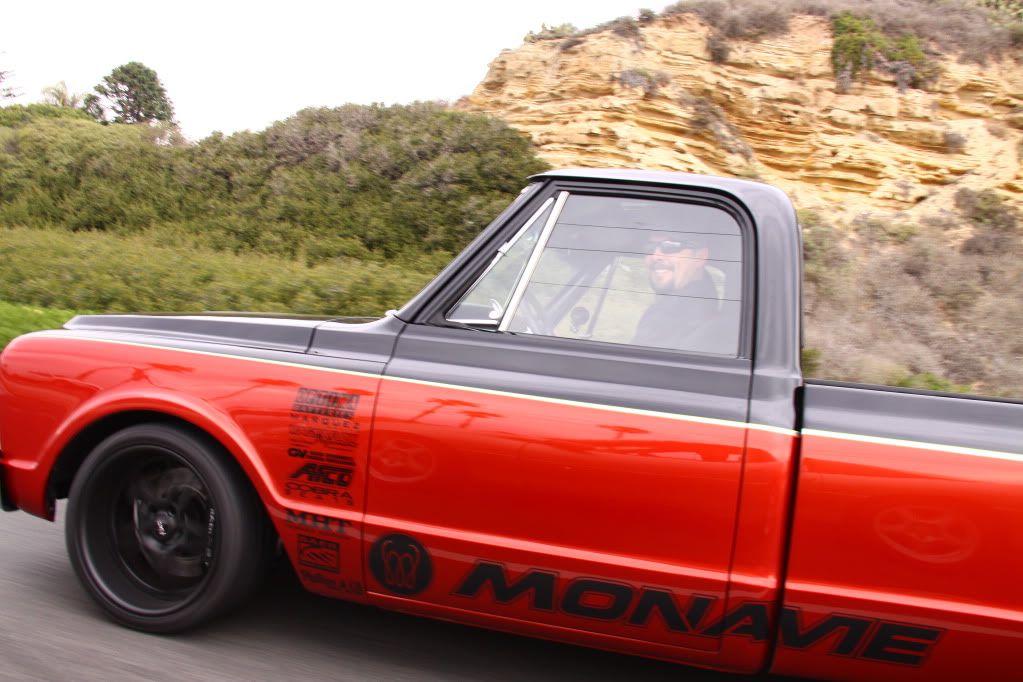 Elana Scherr in her '70 Challenger, Dan Kahn in his '99 Camaro SS, Aaron Ogawa in the E-Max Challenger and other Hotchkis friends eager for some serious Sunday driving.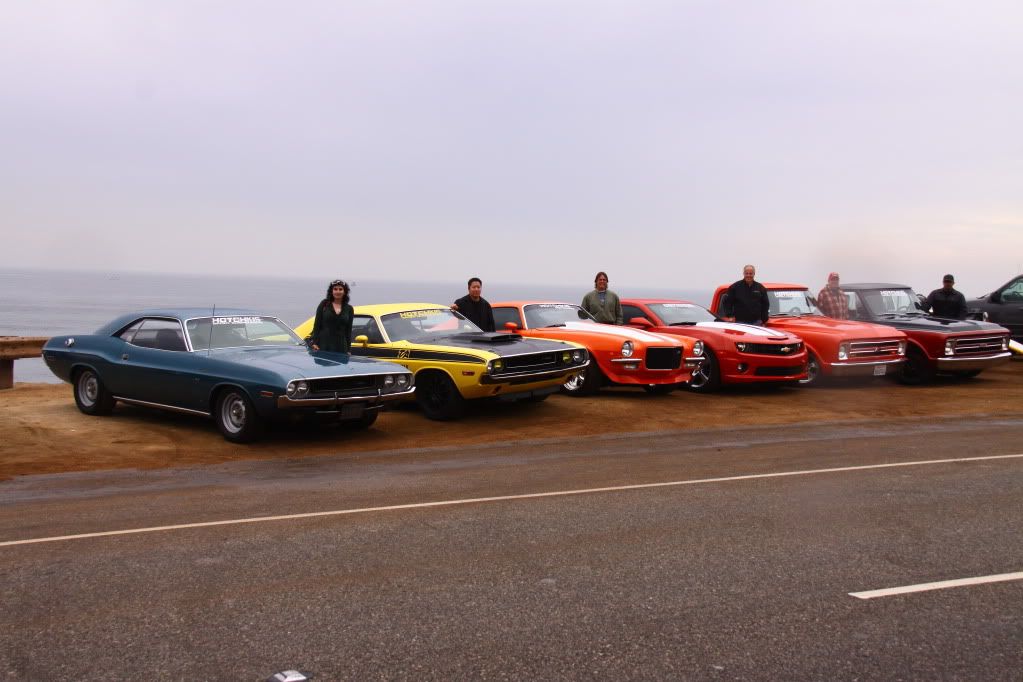 John drove our latest project car - the 2011 Camaro SS we've dubbed "F-11" to the show, freshly christened with new SS stripes.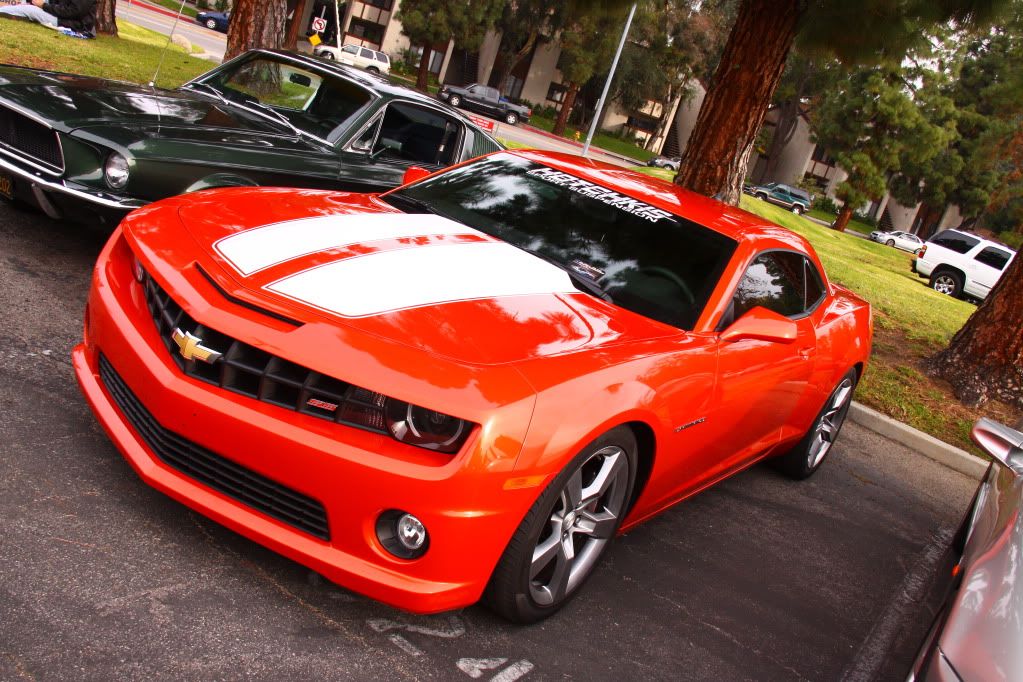 At the show, John was also reunited with an old friend, H-Team member number 001, Robert Pierik. Robert is the proud owner of a Hotchkis legend, one the first and most famous Hotchkis builds ever, the
F-71 Camaro
.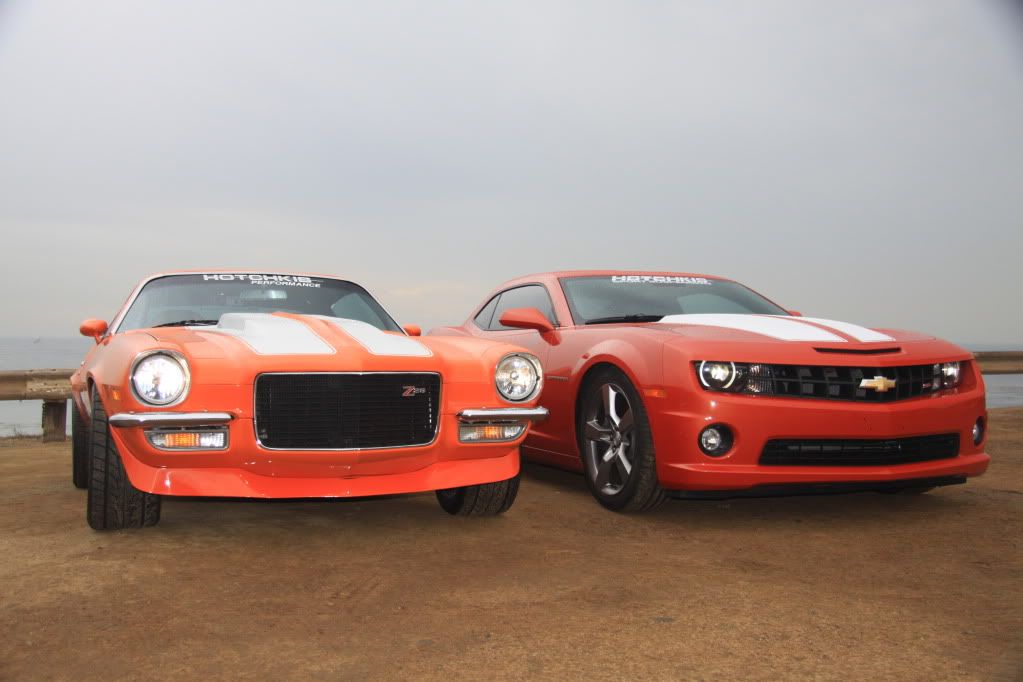 We drove Kanan Dume, Decker Canyon and Mulholland with two C-10s, two Challengers, three Camaros, a '54 Ford Panamericana race car, a '62 Dodge, a new Mustang GT and more, all cruising in a pack and enjoying the drive. By the way, did we mention it was raining?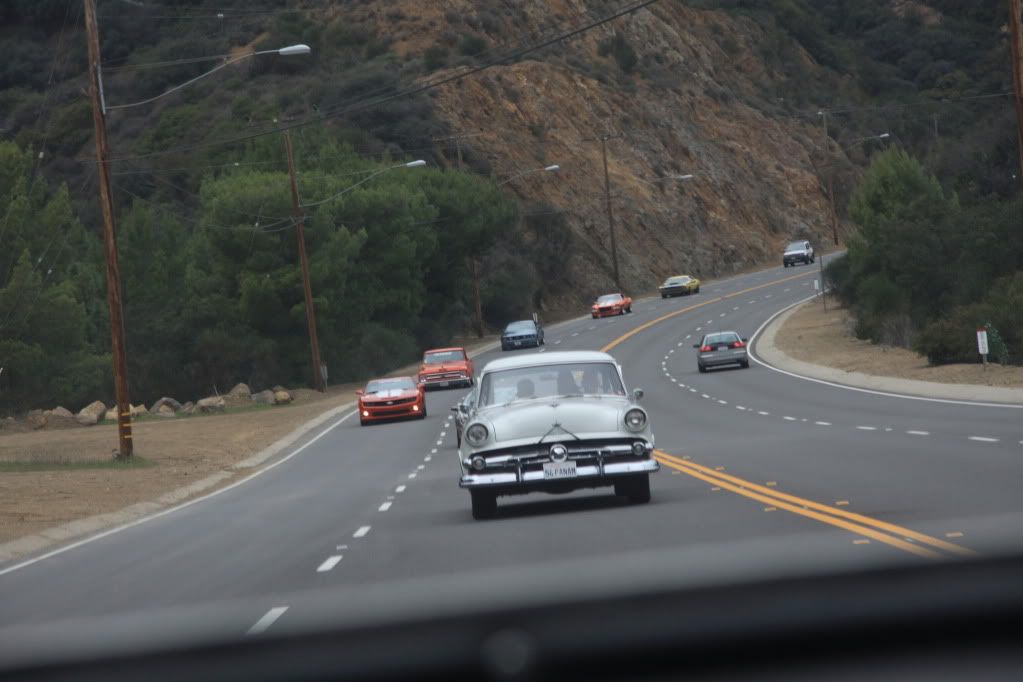 Besides our own photos, we are proud to share photos from the excellent car website Speedhunters.
Speedhunters
photographers Mike and Linhbergh came along on the cruise and their photos really sum up the adventure!