YES, YOU READ THAT RIGHT. I AM SOOOO TIRED OF WINTER. CHECK OUT THESE PICS AND YOU'LL SEE WHAT I MEAN!
Cleaning off over 230 Cars/Trucks...THEN WADING THROUGH THIGH-DEEP DRIFTS to move said cars...wait for the plows to go through and then move them back. I have been out in the blowing snow and cold for about 5 hrs today. I am gonna sleep good tonight! Honey, I'm gonna need a backrub when I get home. :thumbsup: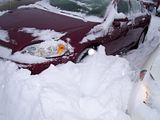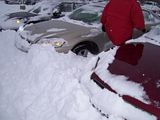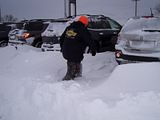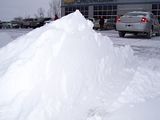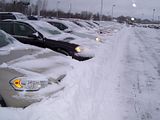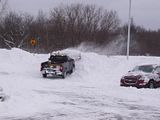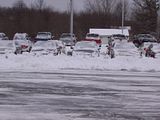 And finally...I got so MAD at the damned snow finding its way into my boots I HAD to find a remedy. Yes, I am a little bit 'redneck', but this did the trick! Couldn't keep my snowpants from being pushed up, but the snow couldn't get through the tape! LOL
San Diego in NINE days. Can't wait!