Discussion Starter
•
#1
•
One thing that has always bothered me on Thirdgens is the tail lights. Just like the park lamps, over time they get very cloudy and start to look like crap. Occasionally, I'll see a Camaro for sale, the owners have repainted and replaced everything on it, new paint, badges, park lamps, grill, the car is mint... and then they show a rear picture and you see the cloudy lamps. I had strongly considered buying new lamps for my car, but a pair of new tail lamps can cost you $500!!! That's a lot of dough to hand over when your tail lights work as they should and are not damaged! With a budget in mind, I decided I would take a stab at making my existing tail lights look new again. I wasn't really expecting results... boy was I suprised!
Today I pulled the tail lights off of my Camaro and brought them home. I decided to only do one tonight to show a before/after.
This is what I did:
1. Filled up a bath tub with enough water to submerge the lamp fully.
2. Let the lamp sit in the tub submerged for about 30 minutes.
3. Added a mix of Simple Green cleaning product and RV Gel Cleaner to the water.
4. I poured some RV cleaner and water into the bulb holes in the tail lights and swished it around.
5. Violently shake the tail light side to side, swishing the water and cleaner around inside the lense.
6. Submerge the lamp in water again and repeat step 5 a few more times.
7. This step is optional, but I gave it a shot... find an old toothbrush and try to scrub any build up from condensation.
8. Drain the tub, fill it up with clean water.
9. Submerge the lamp in the water again, and move it around in the water to make sure that the soap gets washed out, as you don't want a haze left in the lense.
10. Grab a hose and spray the lamp, I did this just to make sure there was no soap left over.
11. Wait for it to dry. You can use a hair dryer to speed up the process. You tail light will most likely look cloudy and not much different for about an hour, this is condensation.
12. Get a plastic shiner and shine up the outside of the lamp.
13. Enjoy your amazing clean, brand new looking tail lights and pat yourself on the back for saving yourself hundreds of dollars over buying new tail lights!!!
This is the difference it made with mine! The top one is not cleaned, the bottom one is...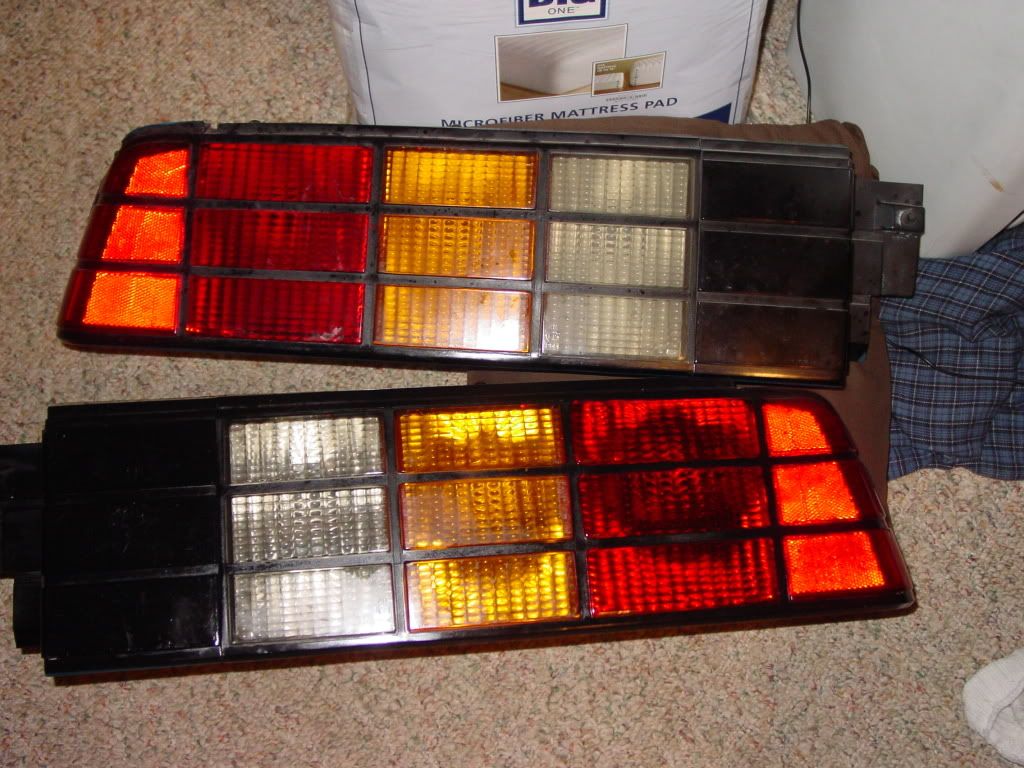 Leave me feedback and LMK how I did! I am very happy with the results!!!