Parking Lesson Leaflets
By Steven Cleamer, July 18th, 2009
For those who have experienced the inconvenience and tiresome throes of hideous parking, there are many options to remedy the situation, such as patiently waiting for the driver to return for a friendly discussion, fake tickets that provisionally encourage complacency, or bumper stickers that inform the rest of the public of the driver's parking violation. Unfortunately, none of these provide an actual resolution: teaching the driver the error of their ways. Mental Discharge's Parking Lesson Leaflets not only clarify the issue, but provide a resolution with clear, concise instructions.
Select a desired leaflet.
Select the leaflet you want by clicking its corresponding image with your mouse. This act is performed by engaging impulses from your brain to your arm via the nervous system.
Print your desired leaflet.
Print your leaflet from your printer using precious ink that cost more than the printer itself.
Leave your lesson.
Place the leaflet between the wiper and the windshield so the offending driver can appreciate the knowledge you just dropped on them.
Designed for drivers who didn't even come close to getting their vehicle between the two bright, thick lines.
Created for drivers who think you enter and exit your vehicle like the Dukes do the General Lee.
Crafted for driver who's amazing vehicle must make the ultimate sacrifice of a neighboring parking space.
Created for the driver who somehow managed to skip the parallel parking portion of the driver's license test.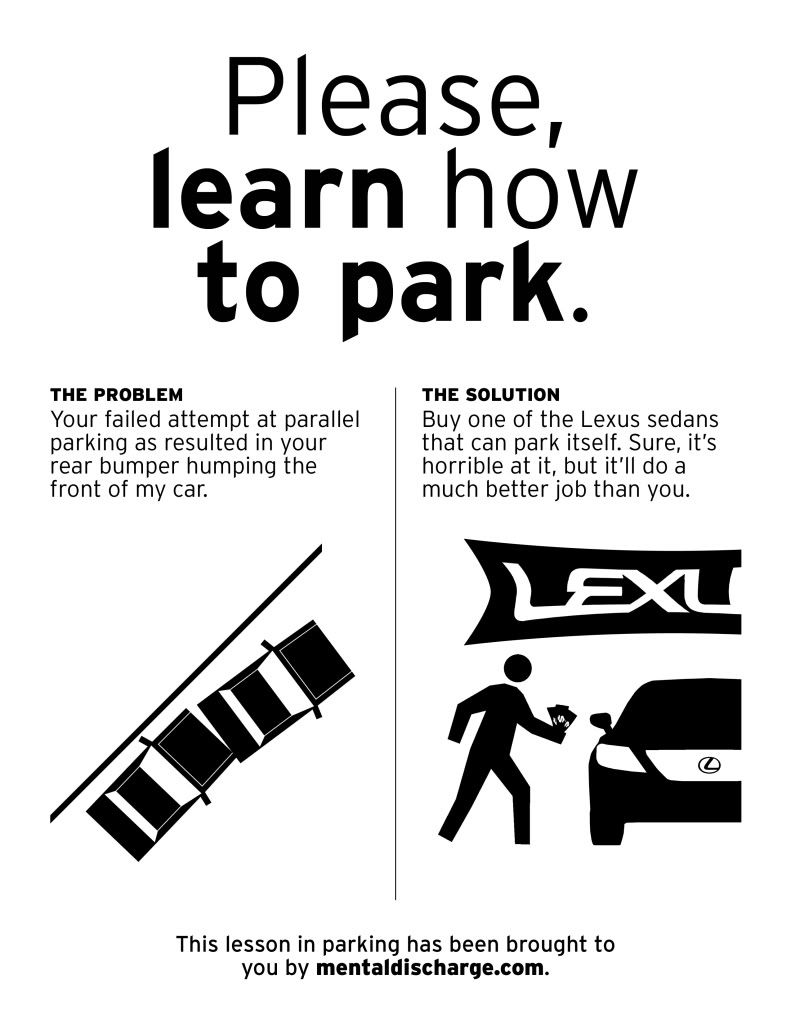 Designed for the driver who just doesn't have the balls to crank that steering wheel all the way.
Made for the driver who needs to park as close to their destination as possible.
Designed for the driver who decided it was Opposite Day when choosing their parking spot.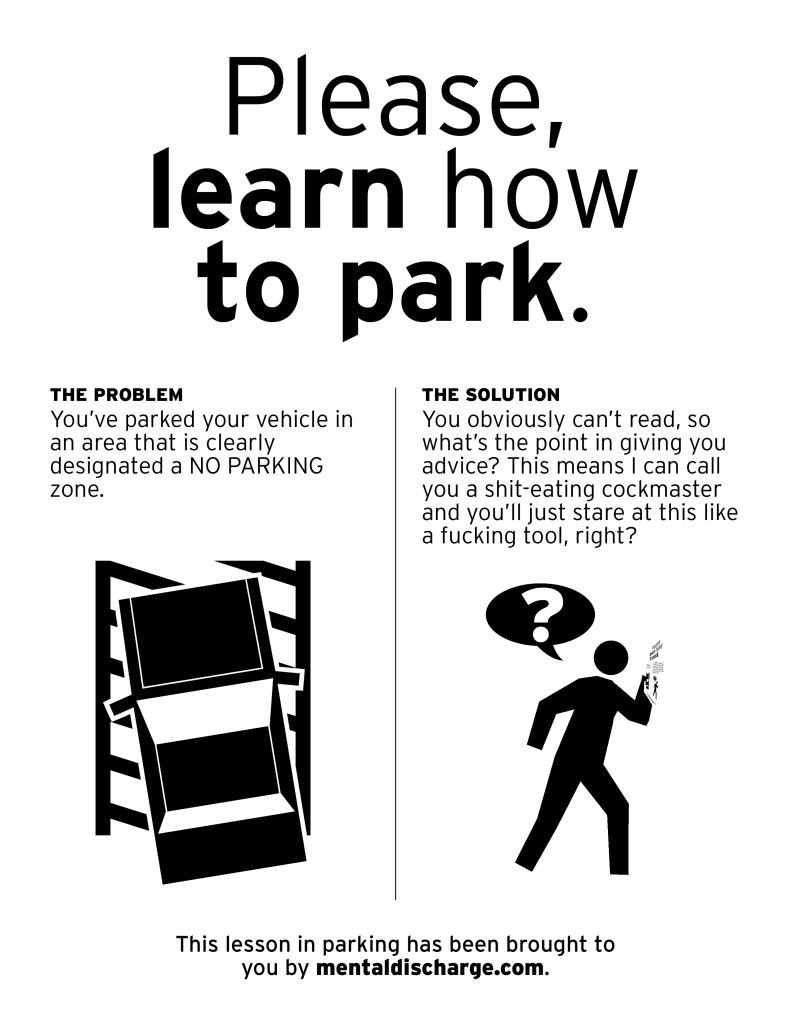 Created for the driver who really thinks they can squeeze into that spot.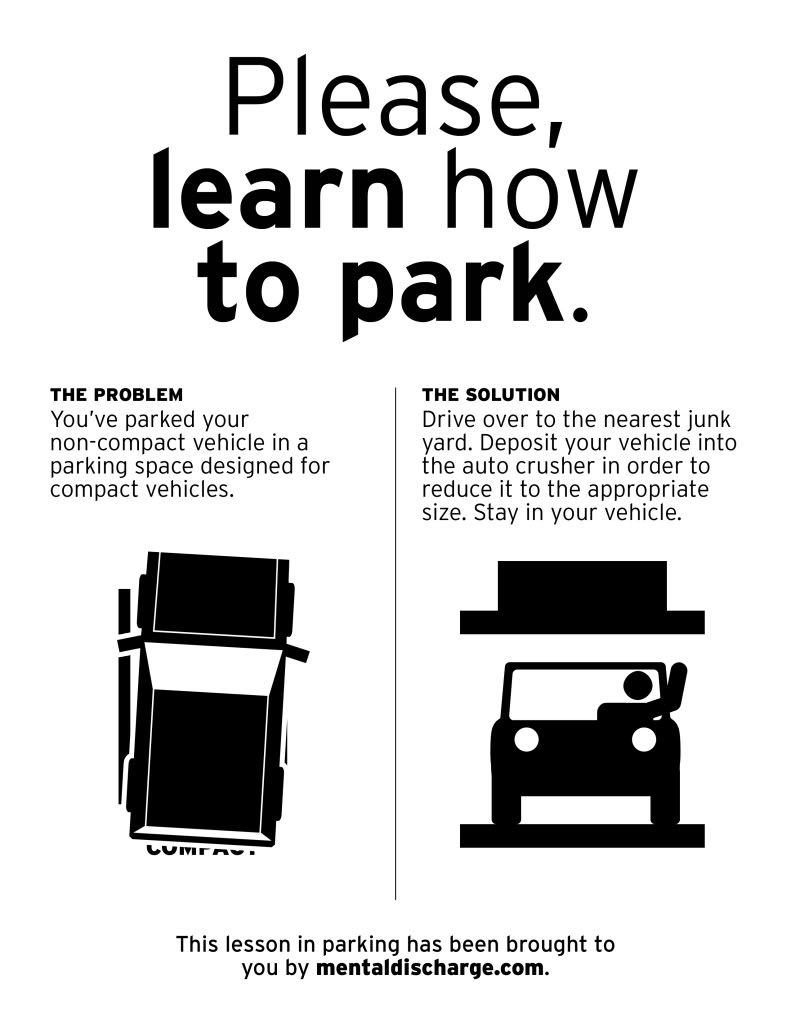 Made for the driver who's "only going to be a minute!"